FUSION - Changing The Face of Sockets & Switches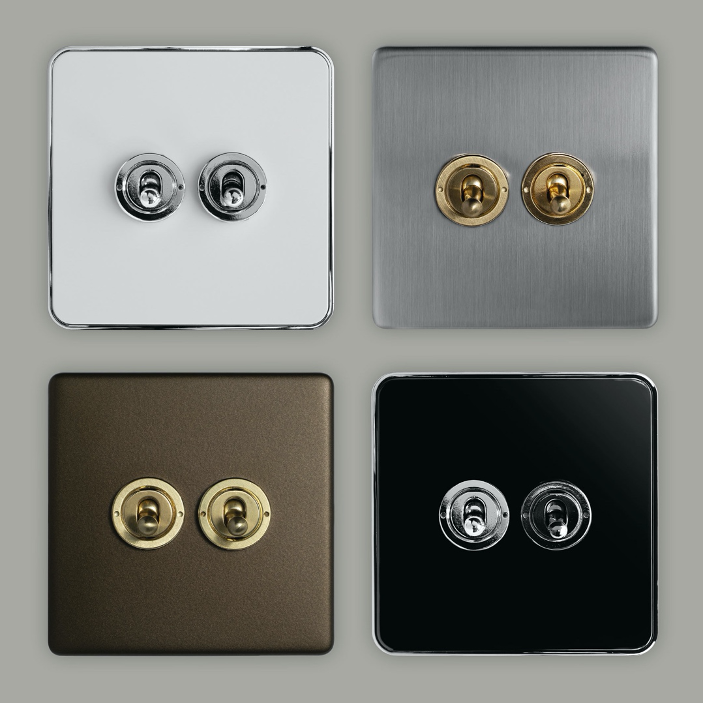 For interiors with design flair, mixing hardware finishes can look sensational, however high quality screwless switches and sockets have never been available in blend of up to three finishes - until now. Meet 'Fusion'.
This hand-crafted collection provides an unprecedented choice of finishes and never-before-seen opportunities for personalisation.
Available in period 'traditional plate' or contemporary 'flat plate', your lighting accessories can at last reflect other hardware finishes within your interior. Other high-end switches may be screwless, but typically their complementary sockets are not. Across all Soho Lighting collections, you will not find a screw in sight.
On the Fusion range, Lee Lovett, Co-founder, the Soho Lighting Company, comments:
'On average, you engage with switch and socket design assets more than any other interior feature. Matching sockets and switches to other interior hardware finishes has been a personal, longstanding consideration and challenge. There are few brands providing completely screwless switches and sockets with the option to blend different finishes. The FUSION collection now fills this gap. We are thrilled at the choice, quality and aesthetic that this range brings'.
Screwless, hand crafted switches and sockets bring beauty and balance in a fusion of finishes to complement other interior hardware. Our Fusion range is available in a number of different combinations. The result is exquisite switches and sockets free of unsightly screws. Personalised specifically to match your interior hardware.
Let's meet the range!
Period Fusion
Authentic darkened plate as if aged with time, sporting a more polished switch to replicate years of use. A fusion of bronze and brushed brass delivers a refined take on a classic, elegant finish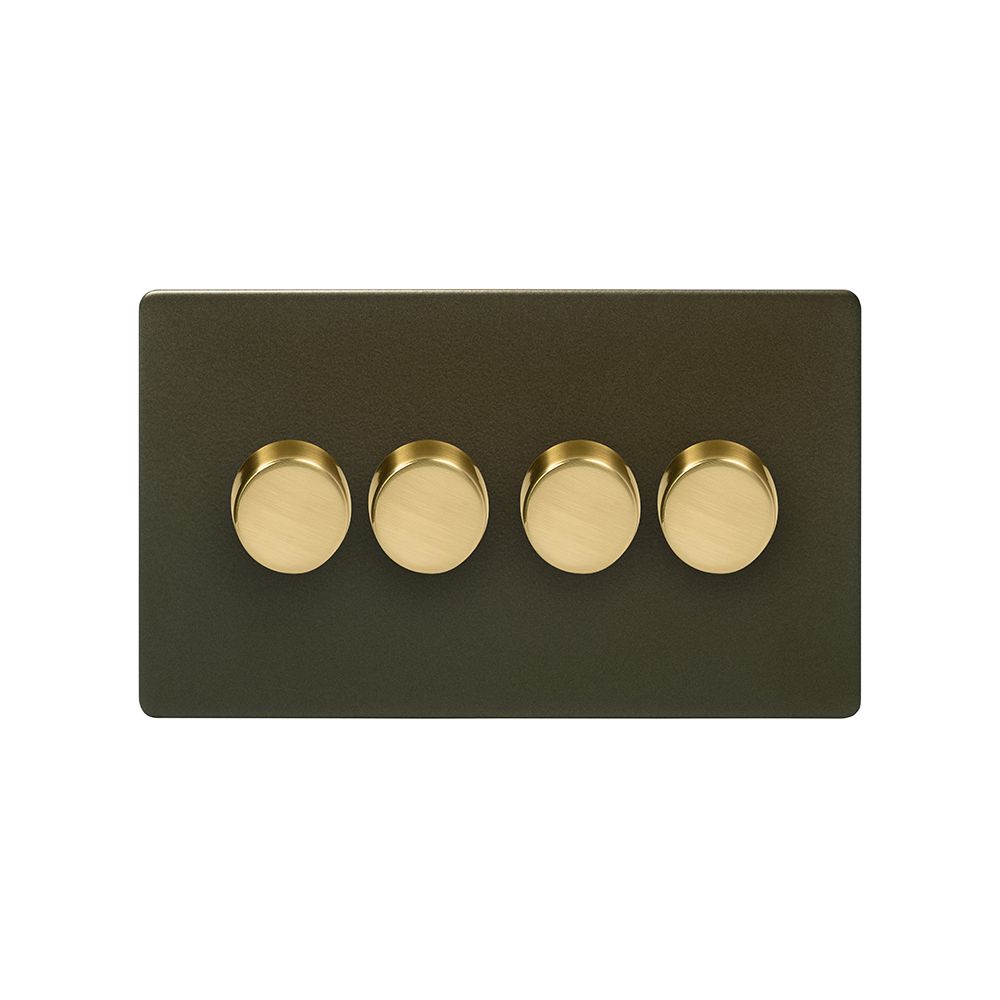 Pictured: Soho Fusion Bronze & Brushed Brass 250W 4 Gang 2 Way Trailing Dimmer Black Inserts Screwless
Creative Fusion
A design statement to reflect the mix of other interior hardware finish selections. The eclectic mix of elegant brushed brass against an understated brushed chrome creates a unique and sophisticated look.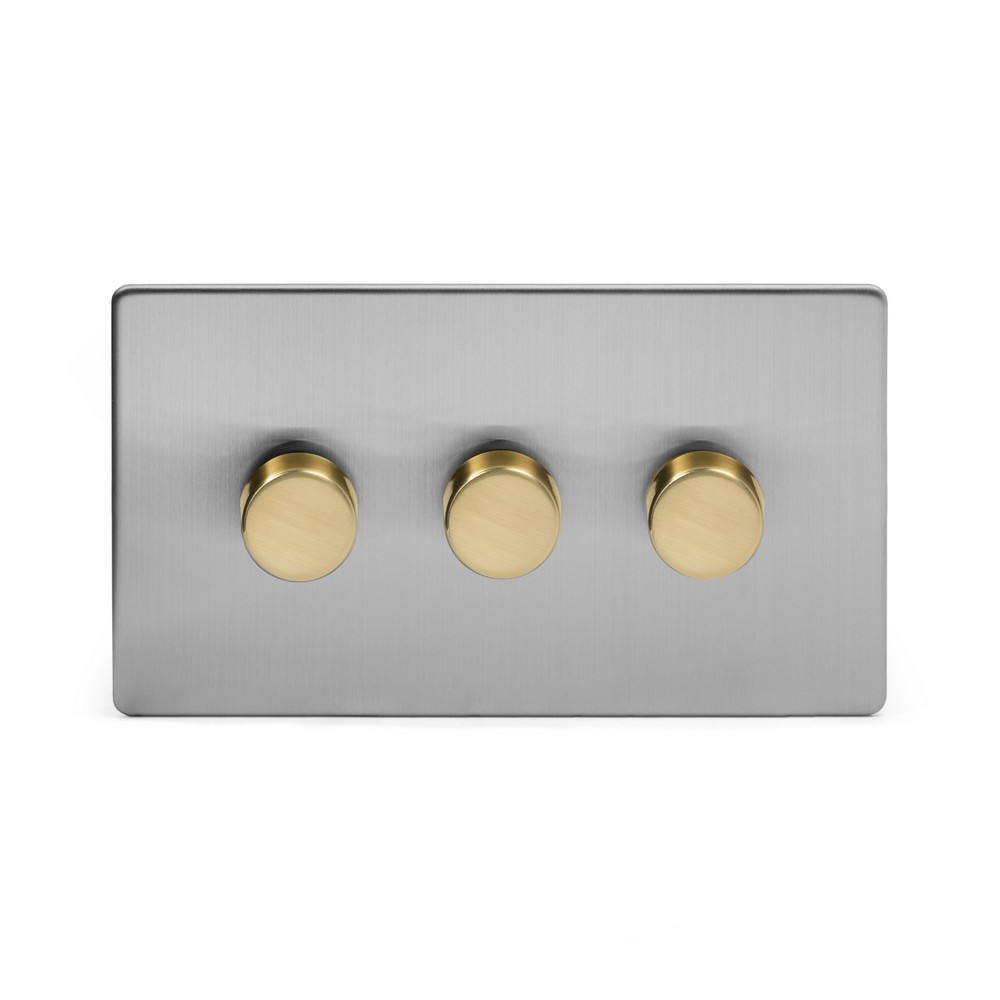 Pictured: Soho Fusion Brushed Chrome & Brushed Brass 250W 3 Gang 2 Way Trailing Dimmer White Inserts Screwless
Subtle Fusion
One metal in two different finishes. For example, a kitchen with polished chrome taps and a white Fridge Freezer, you no longer need to deliberate over which finish to select for switches and sockets. Why choose when you can have both?
White Metal and Polished Chrome are a seriously cool pair. The contrast of polished chrome against white metal creates a clean, contemporary look.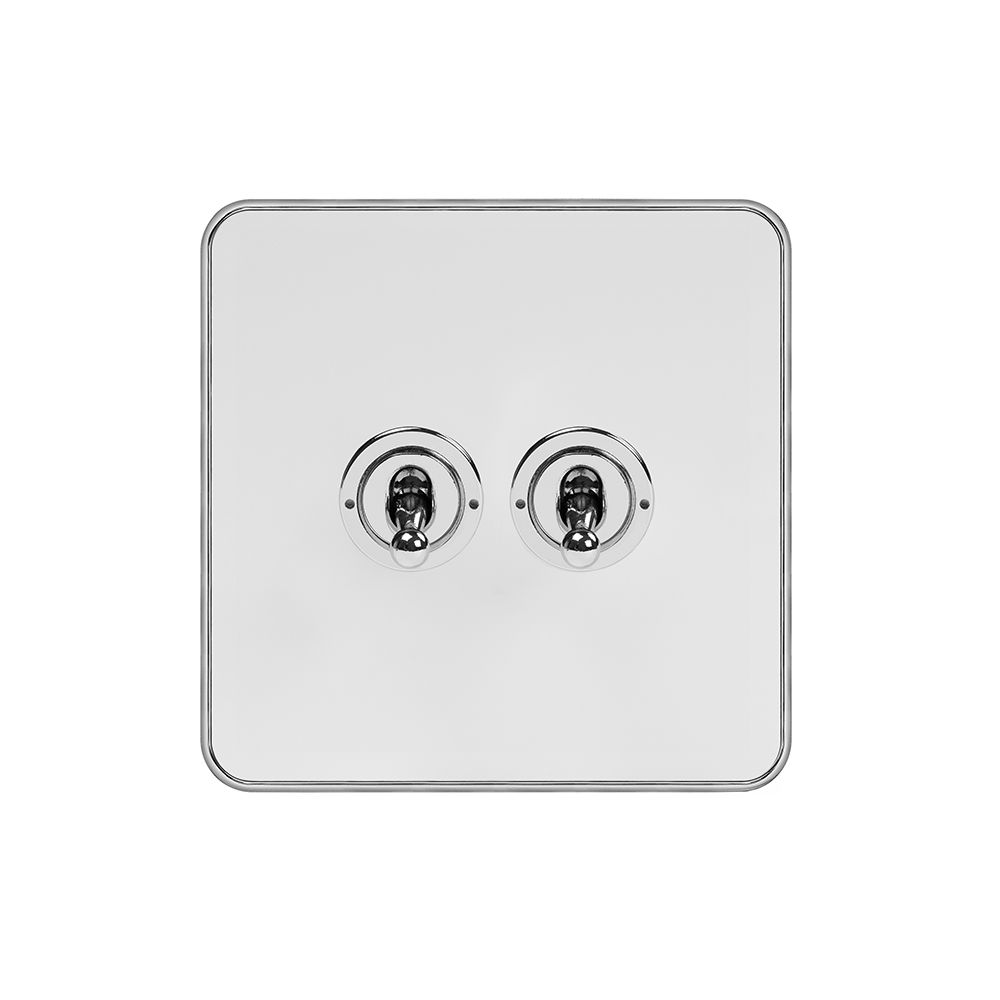 Pictured: Soho Fusion White & Polished Chrome With Chrome Edge 20A 2 Gang 2 Way Toggle Switch White Inserts Screwless
Contemporary Fusion
For contemporary chic, the flat plate sits flush to the wall in understated elegance. Stunning in white metal with a brushed or polish chrome switch or the same hosted in an extravagantly polished black nickel plate.
Our Black Nickel and Chrome range features sumptuous black nickel with indulgent polished chrome for a dynamic and captivating effect.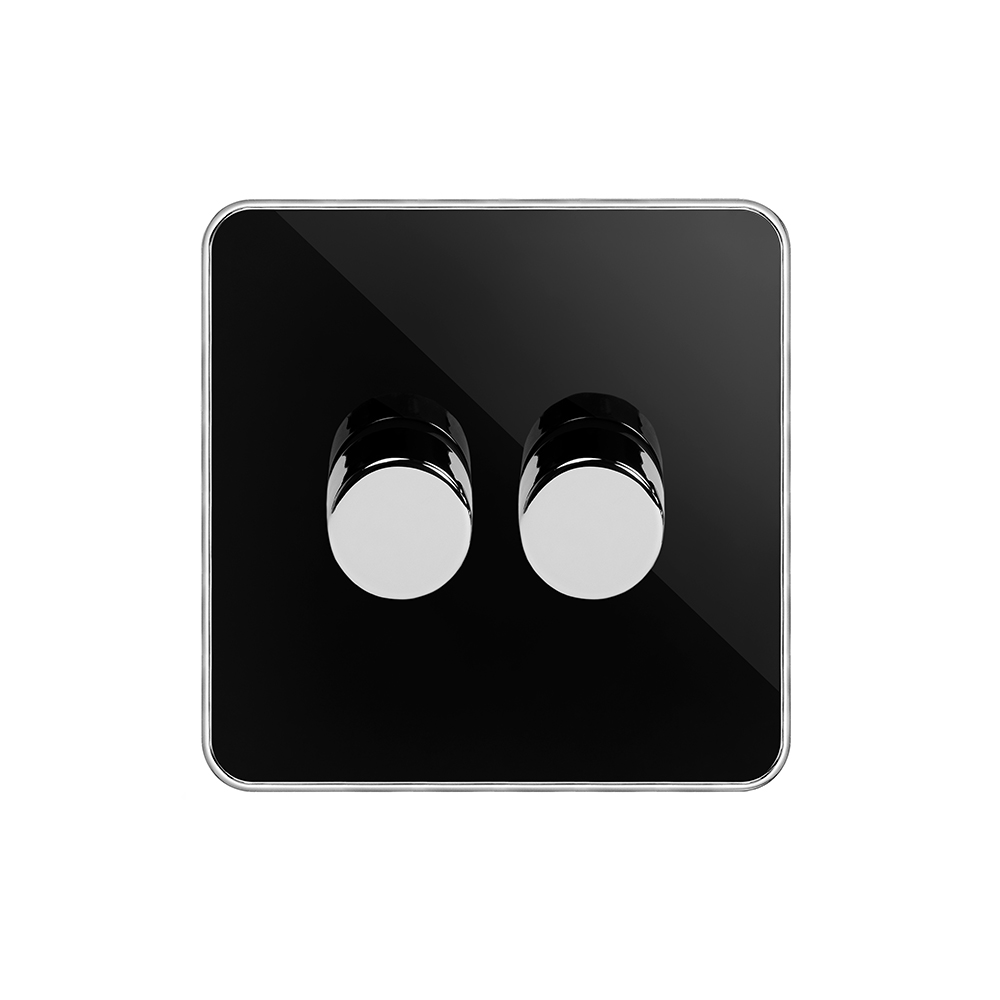 Pictured: Soho Fusion Black Nickel & Polished Chrome With Chrome Edge 250W 2 Gang 2 Way Trailing Dimmer Black Insert Screwless
Stunning and hand-crafted in the UK, our Fusion range puts you in control of personalising your interior hardware. An unprecedented choice of finishes and level of personalisation. Screwless, stylish and unique.