'Friends' Inspired Living Room Decor Ideas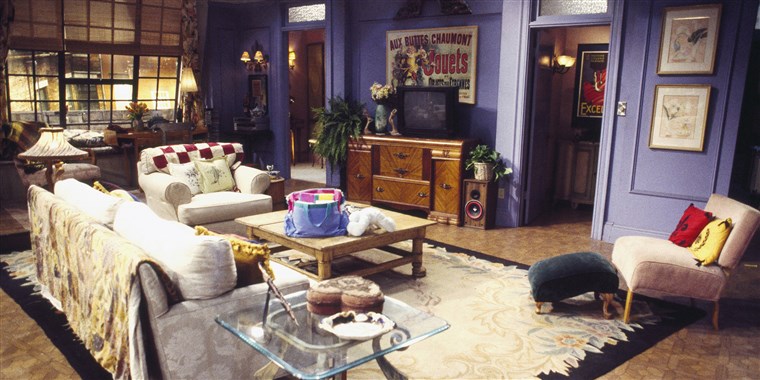 Time to change things up! So today we're taking a trip down memory lane for some interior design inspiration that's sure to conjure up some serious nostalgia. Because who doesn't remember the iconic hit T.V show of the 90's 'Friends' and it's equally iconic set designs?
Spilling over with New York, eclectic, loft living finesse! One of the most memorable spaces was Monica's open plan living room apartment. Cosy and lived in, it had that thrown together, miscellaneous feel that so many homes still aspire to today. So today we'll be sharing all the best ways to bring a bit of that 'Friends' flair into your Living rooms.
1. Sink into a 'Friends' Sofas
The Sofa's on 'Friends' are no doubt some of the comfiest looking sofa's you'll ever come across. Deep and chunky, these inviting sofas and armchairs instantly give a space a feeling of comfort. Adorned with thick cushions and slightly worn patterned fabrics, this mix and match style was all the rage! And with a blanket or throw draped over it, it's easy to add a splash of colour here and there.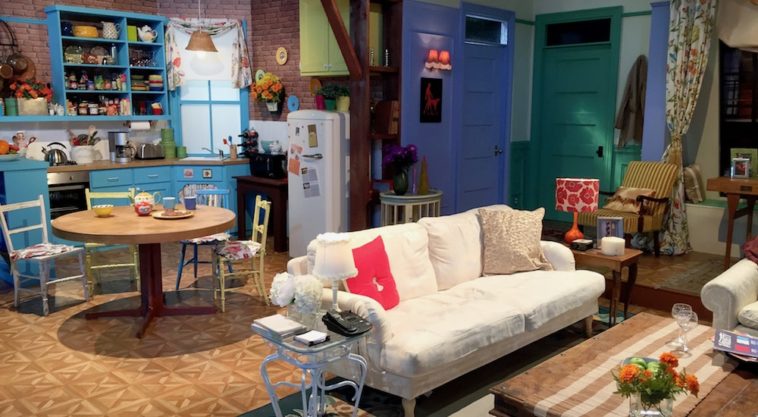 Furthermore Monica's living room always had plenty of snug seating to go round, making it the perfect place to relax with lots of friends and family. Just make sure to stick to a more natural color palette for furniture, as this will help the mix of styles blend and work together.
2. Coffee and Side Tables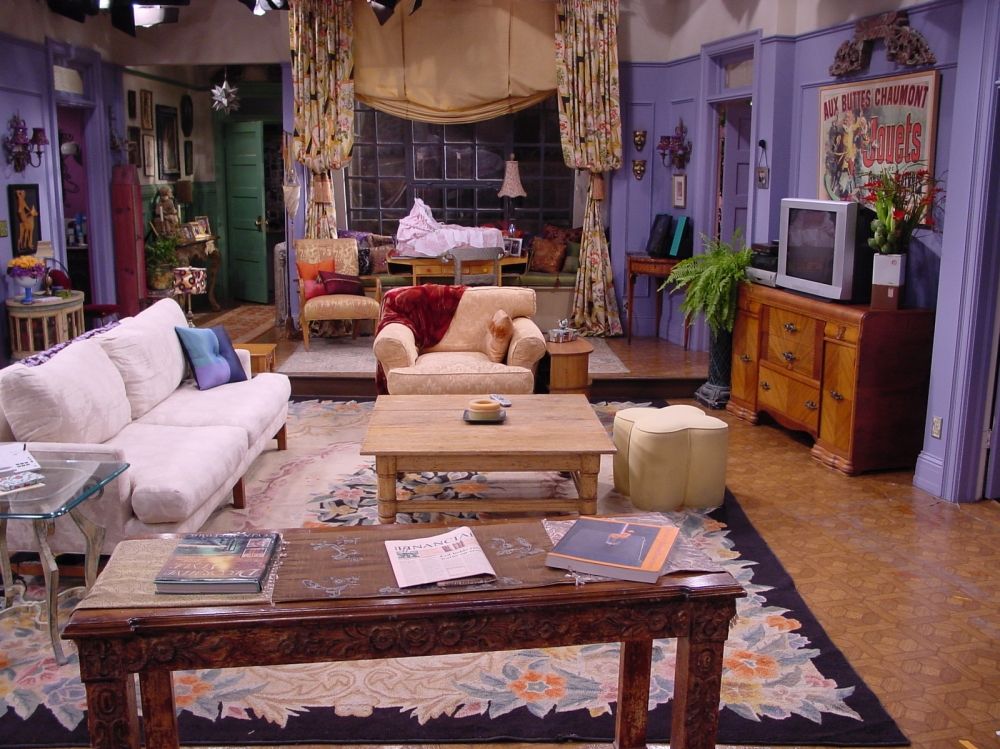 Another unforgettable part of this space is of course the coffee table. A large, hardwearing, wooden coffee table at the center really completes the space. The epitome of 90's American casual design, coffee tables tended to have an antique, well used, chic vibe.
Side tables, side tables and more side tables! When it comes to Monica's living room having enough side tables for guests to put drinks and snacks on is never a problem! So make sure to bring lots of side tables into your living room. And for this look they come in all shapes, sizes and styles too. The more random the better! From glass to wood, delicate to chunky, old school to modern, the choice is yours! As long as it's functional and lived in anything goes!
3. Lofty Lighting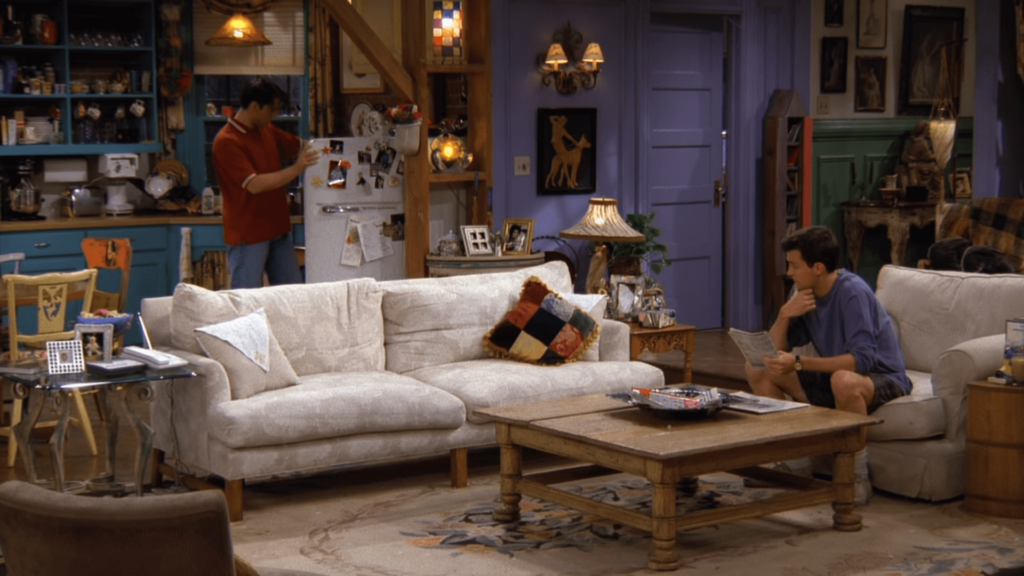 Monica's apartment is never sort on lighting that's for sure! And again the room has an eclectic mix of styles. Wall lights and lamps tend to be a prominent feature. Especially glass and fabric light shades, or ones that allow a bit of light through.
Wall Light Link: Romilly Etched Glass Double Funnel French Style Wall Light
Pendant light Link: Romilly Tapered Etched Glass French Style Pendant Light - Soho Lighting
Low hanging, vintage and cone shaped pendants are another style of light we see used. in Addition the light switches are all fitted with dimmers so it's easy to change up the mood of the space depending on the occasion.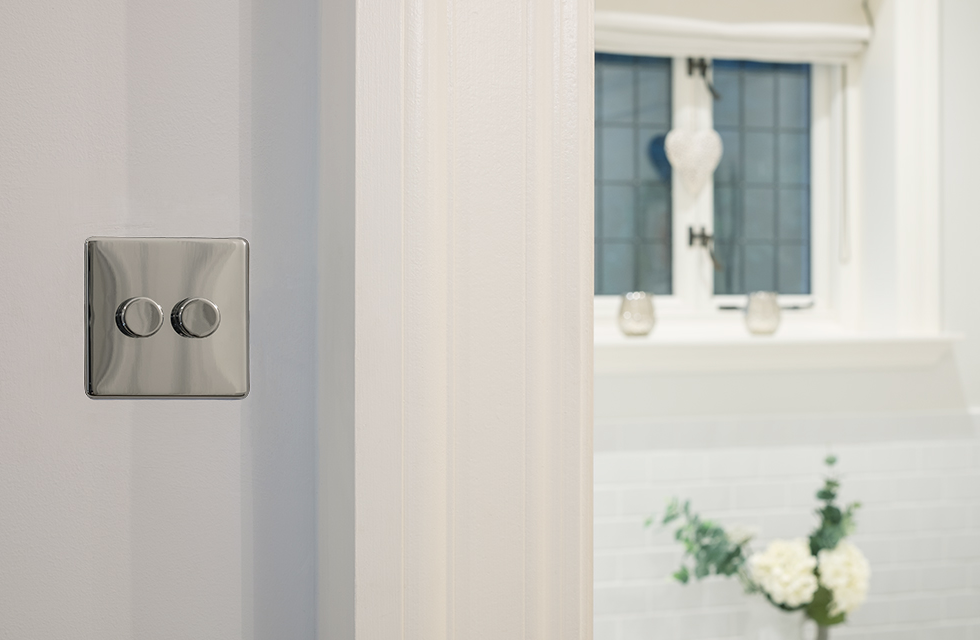 Link: The Finsbury Collection Bright Chrome Luxury 2 Gang 2 Way Trailing Edge Dimmer
4. Lots of Plant Friends!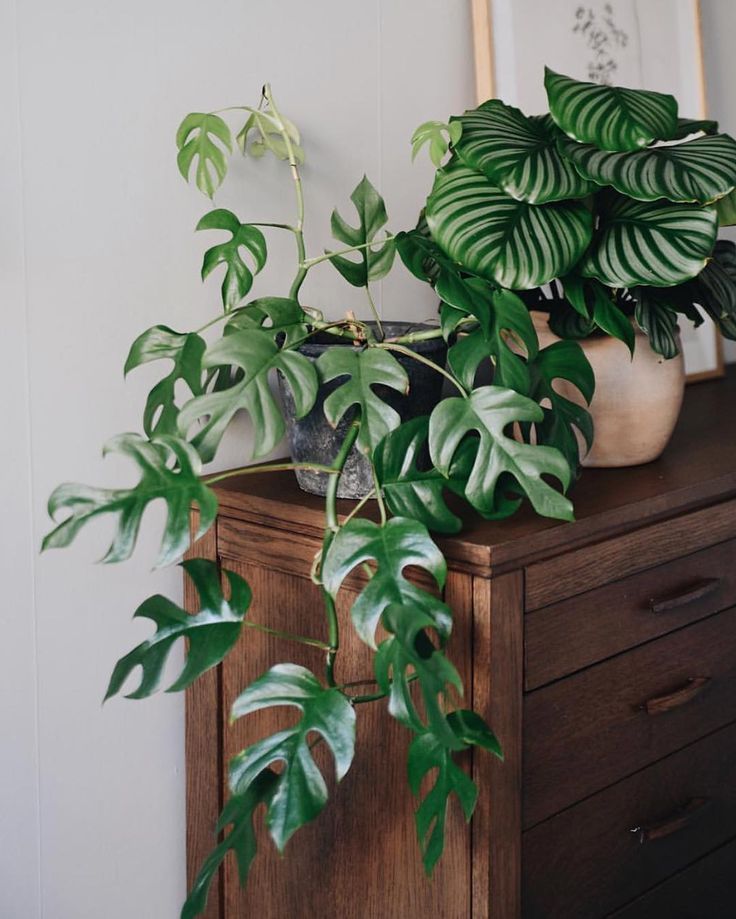 Colourful flowers and potted plants are another little detail that gives this living room a lively and fresh finish. And we see both little plants on side table as well as big floor, potted plants; so again, feel free to play around with your houseplant choices!
5. Roll out the Rugs!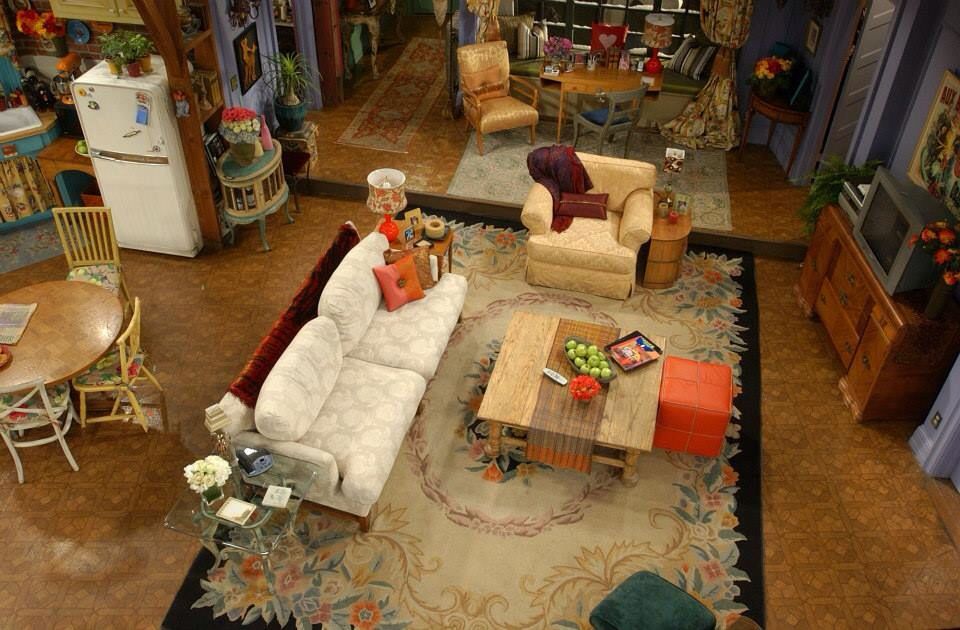 Heavy patterned and floral rugs on wooden floors are perfect for sectioning off open plan living areas. The patterned rug is also great for hiding stains or blemishes: an essential for living rooms that are frequently used for entertaining friends and family. So it's no wonder it works so well in Monica's apartment, always a chub of activity!
6. Curtains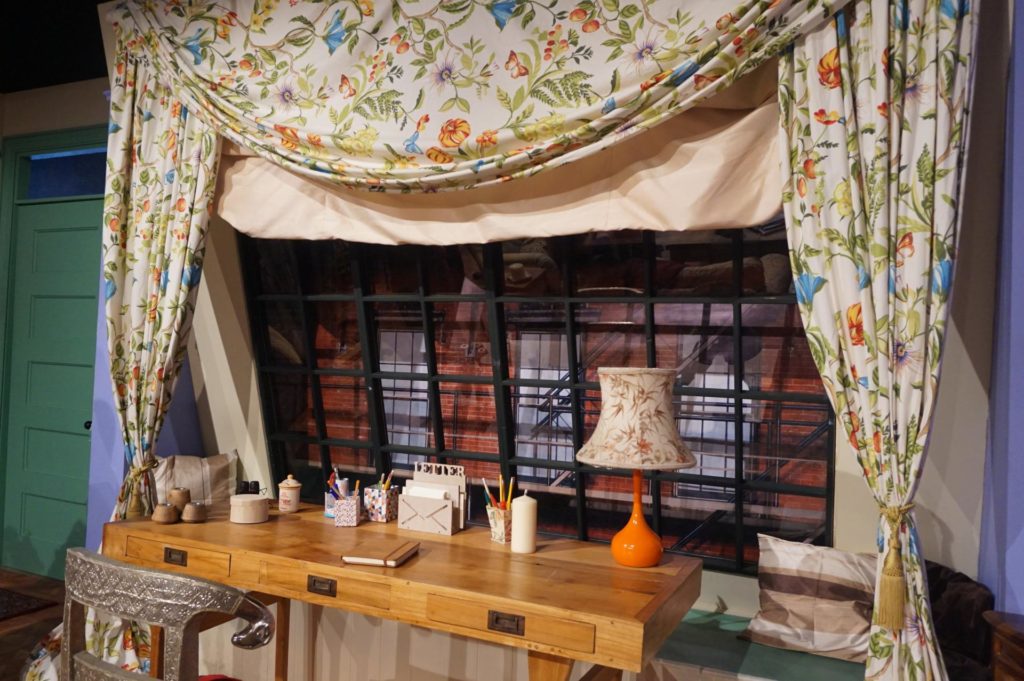 Floral curtains were another big trend in the 90's and Monica's living room in 'Friends' is no exception. Vintage and chic, Monica also chooses to mix them up with some simple blinds. This gives the room that really layered and cosy feeling.
7. Art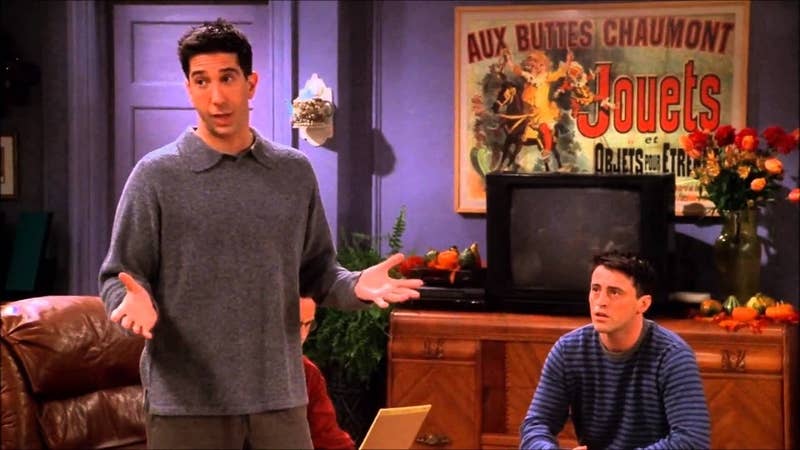 Monica's love of French posters is very clear from the art she choses to decorate her walls with. So if you want to follow suit then bold, retro, French posters are the way to go. Also did you know that the posters in Monica's apartment were used to conceal hidden cameras for filming? Pretty cool!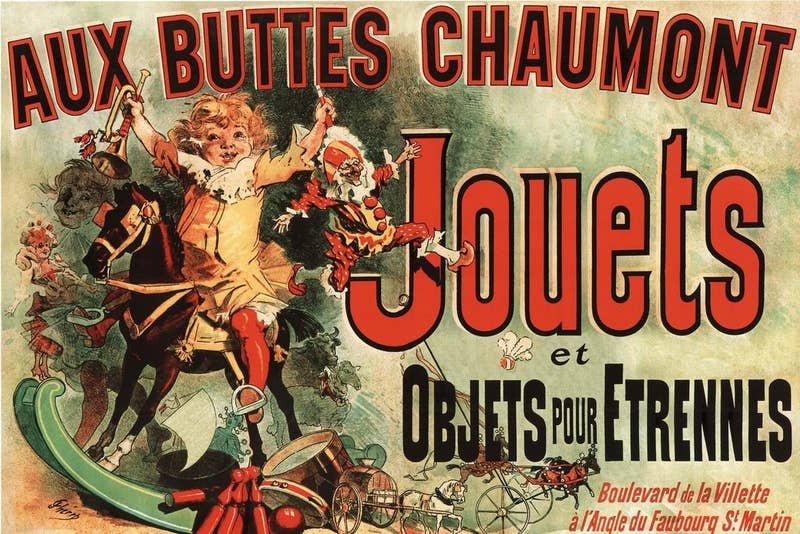 8. "Has it always been purple?"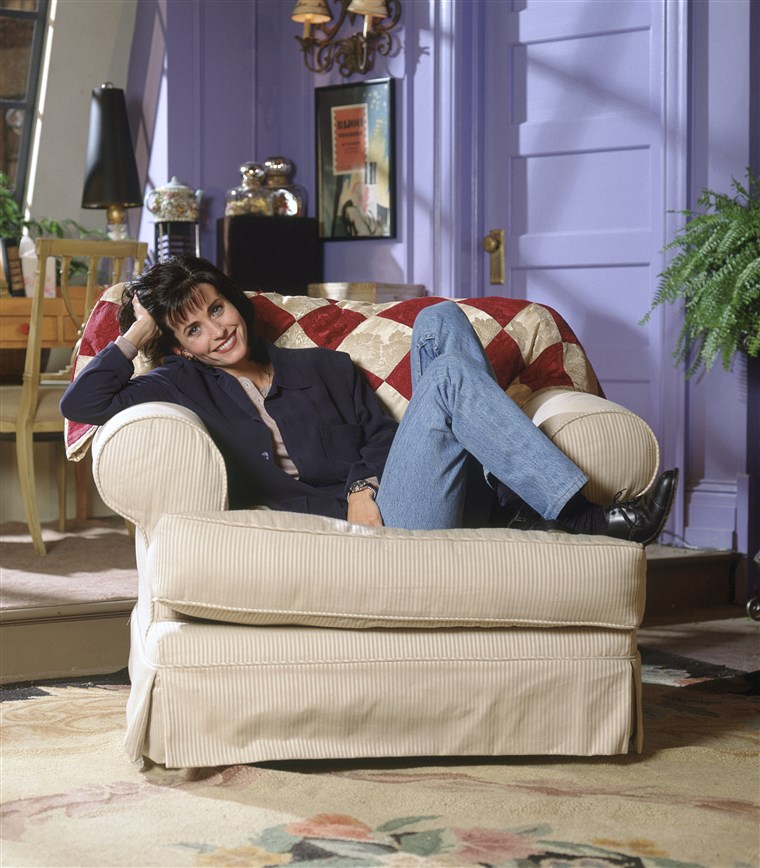 Last but most certainly not least we have the infamous "Has it always been purple?" walls! Bold and chic, this colour was ultra fashionable in the 90's! So feel free to go wild with a big statement purple wall or two! You can't get much more 'Friends' living than this!
So hopefully you now you have all you need to inject some 'Friends' glamour into the hub of your home! Full of charm and personality it's easy to see why this look is still so desired even after all these years. After all... "It was a happy place, filled with love and laughter."