Feminine Interior Design Ideas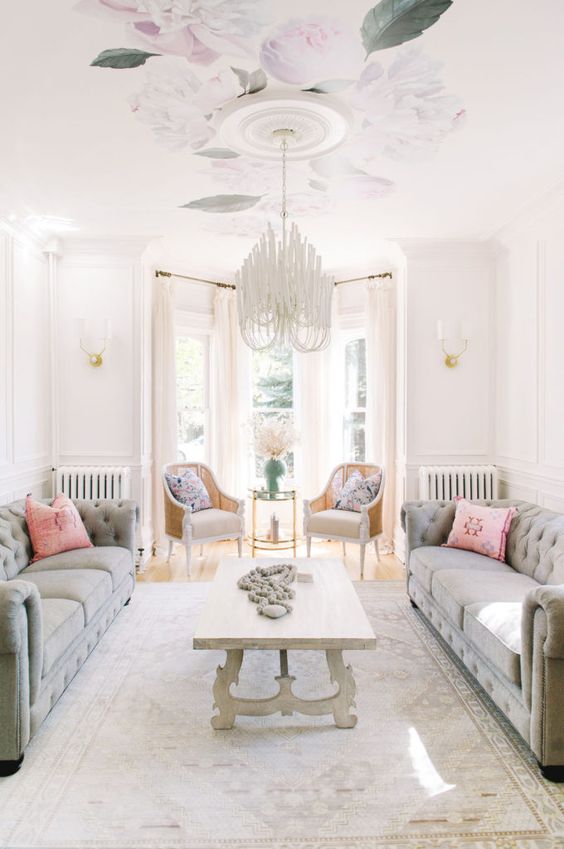 A feminine interior aesthetic is characterised by curves, decorative furnishings and warm, soft tones. As well as carefully positioned furniture to create a gentle and natural flow throughout a room.
It's easy to stereotypically think that pink is the only feminine colour that would work well. But all warm, soft tones help to create a feminine interior - think salmon pink, warm coral, gold and lots of neutrals.
This feminine style is open to all genders, and walks of life. It's a versatile, lovable and gorgeous trend that can be adapted to any home. Join us as we take a look at some feminine interior design ideas.
Feminine Interior Design Ideas
Be Bold With Colour
A feminine aesthetic is not an insular one. Colours other than pink can create a feminine flow throughout a home!
Whilst a feminine angle leans towards warm, more muted tones, you can still explore and be brave with other colour choices. Hot pink and vivid purple can work just as well as your pastel, more neutral tones. It's best to use the brighter tones as accents against a soft palette. They could be brought in easily through soft furnishings and decorative accessories to bring a pop of feminine colour to the space.
Traditional Materials & Metals
Faceted crystal, gilt, mirror, and marble are just a few of the traditional materials associated with feminine rooms. They can add that final design flair to a space that can't be achieved with anything else.
As well as materials, it's important to focus on the metals that you use. Brushed Brass, White Metal and Brushed Chrome are versatile, highly suitable metals for a feminine interior.
A few brushed brass details in sockets and switches, and other pieces of interior hardware creates a really sophisticated and luxe look. Brushed chrome is the most versatile metal finish, suitable for all homes of distinction as well as contemporary and modern homes. White metal helps to retain that neutrality throughout the house without being overbearing, but you will need to bring that warmth in to the rest of the interior with furnishings and decorative accessories.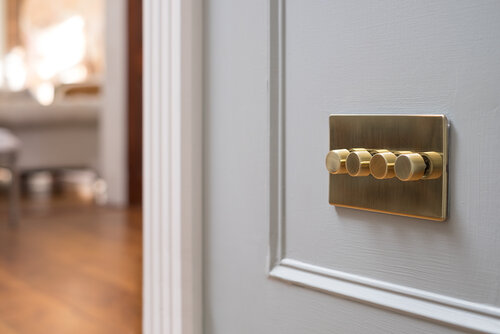 Statement, Delicate Lighting
Feminine interior design demands statement lighting to create a stunning focal point, whilst reflecting the serene and beautiful environment.
For a period property, the Dean Pendant Light will add serious decorative flair and presence to the space. Classically timeless, the brass detailing will work perfectly with other brass details in the space. Combine with neutral to warm colours for a cohesive feel.
Perhaps the true showstopper is the Hollen Globe. Meticulously crafted, this iconic prismatic sphere design once lit the thoroughfares of the French Capital.  It can bring a real Parisian, yet luxe feel into a feminine interior.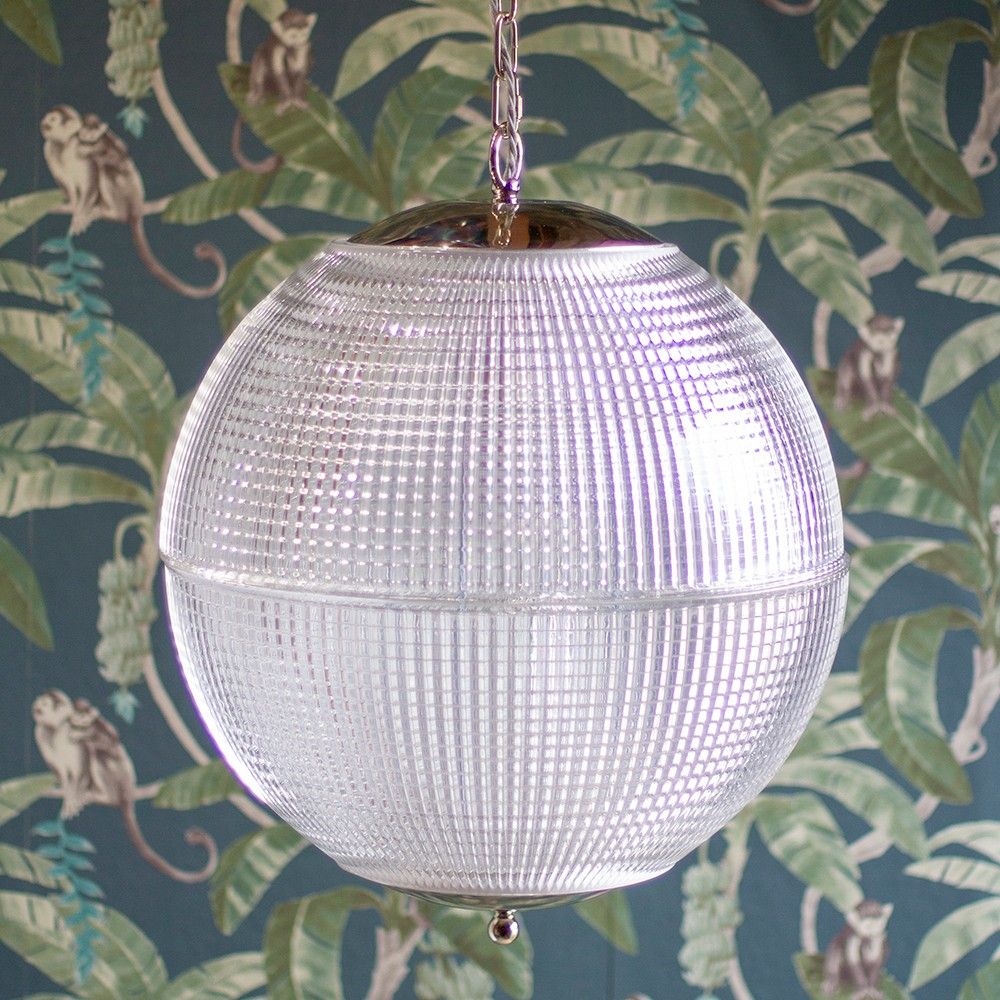 These frilly beauties are delicate, sophisticated and charming as a pair or a trio over a kitchen island. Their petite design works perfectly with feminine interiors, with brass detailing pair with other brass features to help tie the space together.
Patterns & Textures
An easy way to refresh your home with feminine influence is by reviewing the current patterns and textures. Masculine rooms tend to opt for fabrics such as plaid, herringbone and bold stripes whilst florals, botanics, damasks and small geometric patterns work will in feminine spaces.
The textures that are used throughout will also help to determine the overall 'feel' of the room. A combination of textures will add both depth and warmth to the room. For textures with a feminine touch look for cotton, silk, velvet, linen, chenille, and cashmere.
A feminine interior is typically sophisticated, light and airy. Combine the above to help this popular style trend flow easily from room to room.