DIY Rustic Bedroom Decor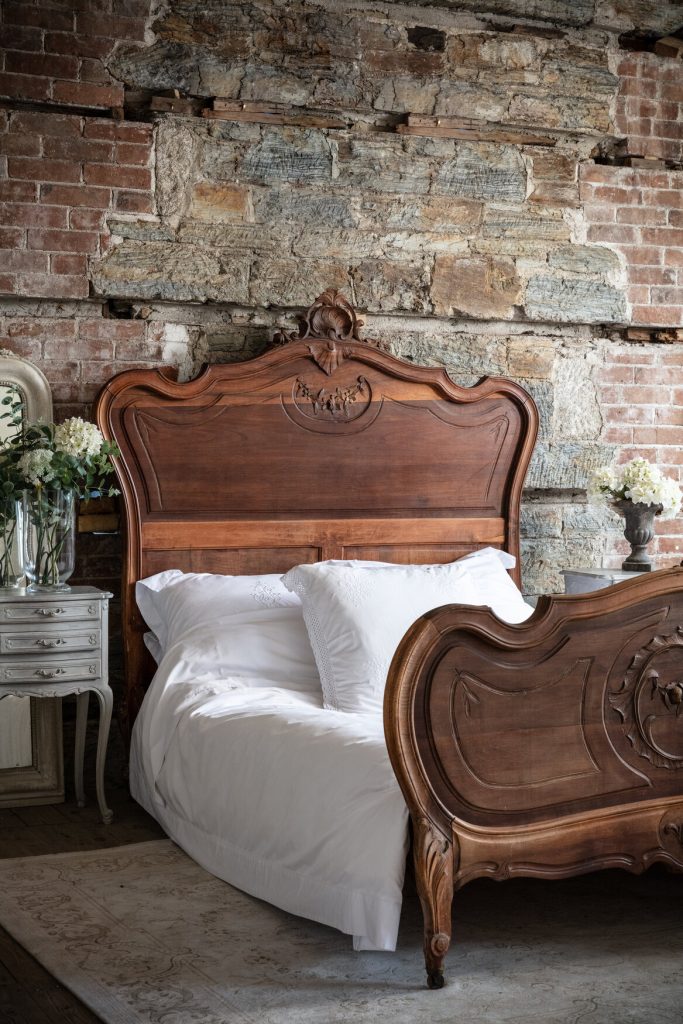 Rustic design is a popular interior design choice, adding warmth and rustic character to a space. Whilst it can sometimes be mistaken for 'shabby chic style', they are both inherently very different styles of design.
Rustic design is one that should be mirrored throughout the rooms in your home if it's a design choice you have set your heart on. Let's explore some wonderfully DIY rustic bedroom decor ideas that can be done on a budget, and with the skills you have available!
Exposed Bulbs Bedside Lighting
A rustic alternative to bedside table lamps, exposed vintage bulbs are the ultimate in industrial, rustic styling whilst adding gorgeous warmth and character. Our bulb holders are available in an unprecedented amount of metal finishes and cable type to suit your decor. Just add your favourite vintage LED Edison bulbs to complete the look.
They can be attached in a couple of different ways, but a popular choice is to hook them up directly by your bedside, as shown below.
Lighting Built Into A Headboard
Another rustic alternative is to add wall lights to either side of the bed or by building them into a rustic, wooden headboard. This is a great way to create a well lit lit space, whilst it looks fab during the rest of the day too. Like exposed bulbs, this look is unobtrusive and gives you more room for rustic styling on a bedside table.
The Kemp wall lights are a rustic, industrial lighting choice which would look great as a pair of bedside lights.  The thick clear glass allows for the bulb to be seen, casting luminous light and making it perfect to display a stylish decorative Edison style LED bulb.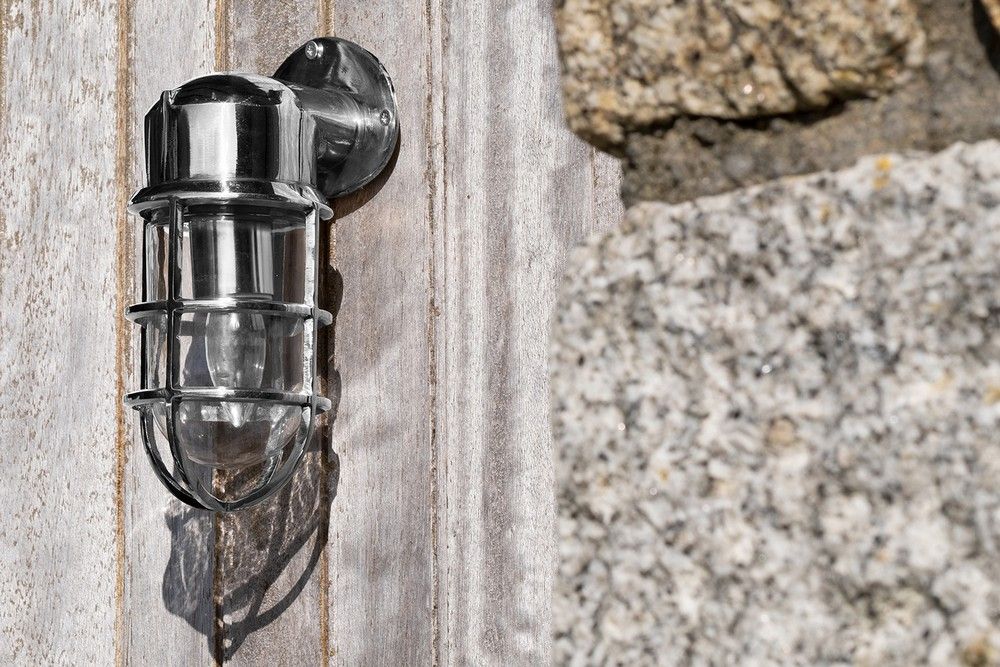 Natural Beams
If you have a period, or cottage style property that has natural beams then do everything you can to showcase them! Natural wooden finishes are a key characteristic of rustic design, and dark wood contrasts so well with the rest of the room. A rustic design will typically feature white heavily to contrast with natural, brown elements.
Panelling
Adding panelling to a blank canvas can be a great way to add visual interest and break up the monotony of a plain wall. There are many different panelling ideas to choose from. Reclaimed shiplap is another alternative that is perfect for adding rustic charm to a bedroom, it can be positioned either horizontally or vertically. Shiplap can sometimes appear dated so bear this in mind when considering your options.
Wooden Crates For Bedside Tables
Whilst furniture can be purchased which has that rustic look, it can be expensive. A cost effective way to bring some natural influence into the bedroom is by sourcing some wooden crates or an old pair of wooden beside tables that can be sanded and oiled to match the finish you are looking for.
You can pick wooden crates up for next to nothing on Facebook marketplace, and vintage furniture that you can upcycle for a fraction of the cost that a new set of bedside tables will set you back.
Upcycle With Rustic Rope
It's all about those little details in between that matter too during the design process. Adding rustic touches to other items can help to form that cohesive line between everything. Upcycling with rustic rope is an inexpensive way to update your existing items.
We adore this idea of wrapping rustic rope around the base of a lamp. Simple, effective and it fits in with the trend perfectly!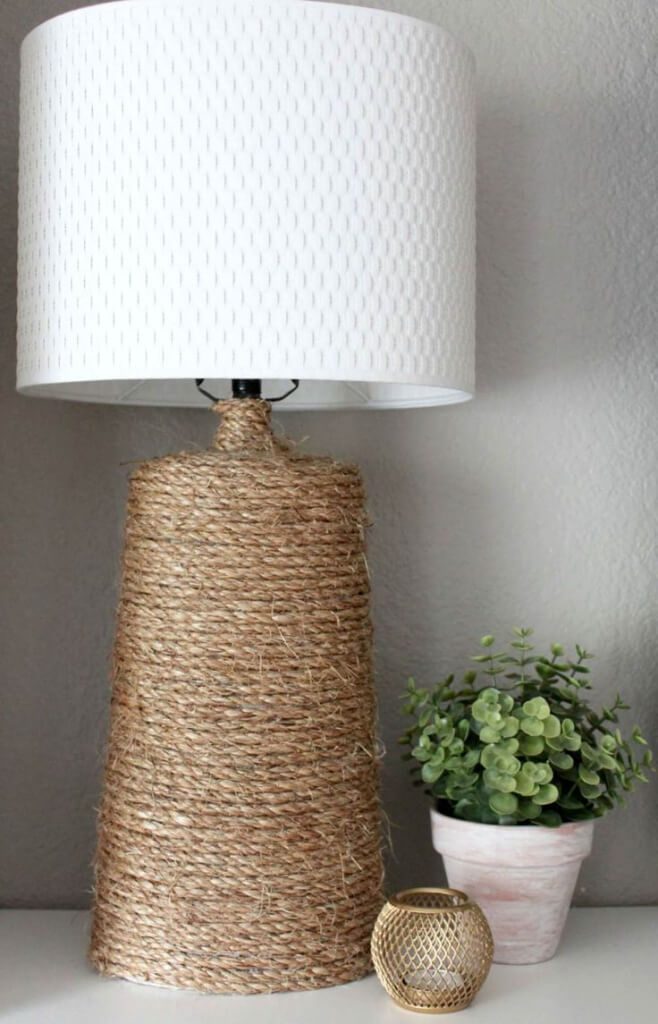 There are many ways you can bring a charming rustic style into your bedroom, and on a budget! This warm, inviting design trend continues to be popular throughout homes, whilst it can be interpreted in both a modern and contemporary way.