Decorating Trends To Avoid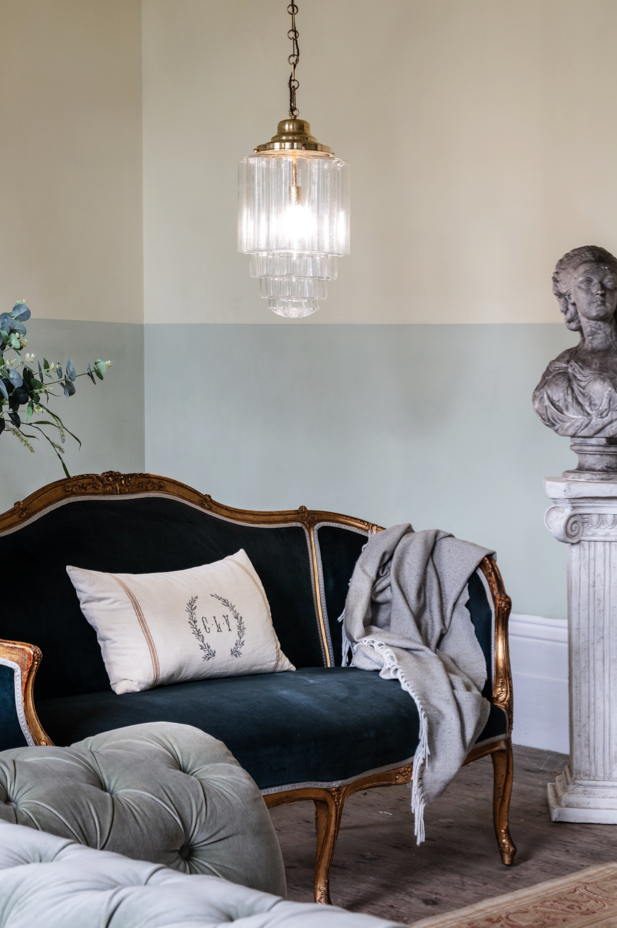 Interior style and decorating is a very subjective aspect to any home. What might be the interior dream of one person is another persons nightmare!
Trends are there to be explored and used as guidelines to create an on trend and up to date home. Although, inevitably these trends do come and go, with some that die out faster than others. Along with that, our tastes can mature and also change in time too which also affects our decorating style.
With that said, it can be difficult to plan an interior for longevity and the future without having to change it drastically every three years. However, there are of course classic and timeless trends that do stand the test of time without looking 'dated'.
We discuss those decorating trends that should be avoided at all costs to ensure your home isn't going down on the hot or not scale within the next year!
Gallery Walls
Gallery walls have shot to stardom over the last couple of years, with hallways, bedrooms and living rooms having a feature wall with a whole lot of framed prints. Much of this is to do with Instagram, and various websites that you can create your gallery wall online and order the prints and frames together at very affordable prices.
Whilst this option lets you get everything in a one stop shop, it can look 'samey' and is likely to age fast as the trend drops off from Instagram. It doesn't mean gallery walls should be avoided, instead opt for collecting different prints, different sizes and frames that you truly love.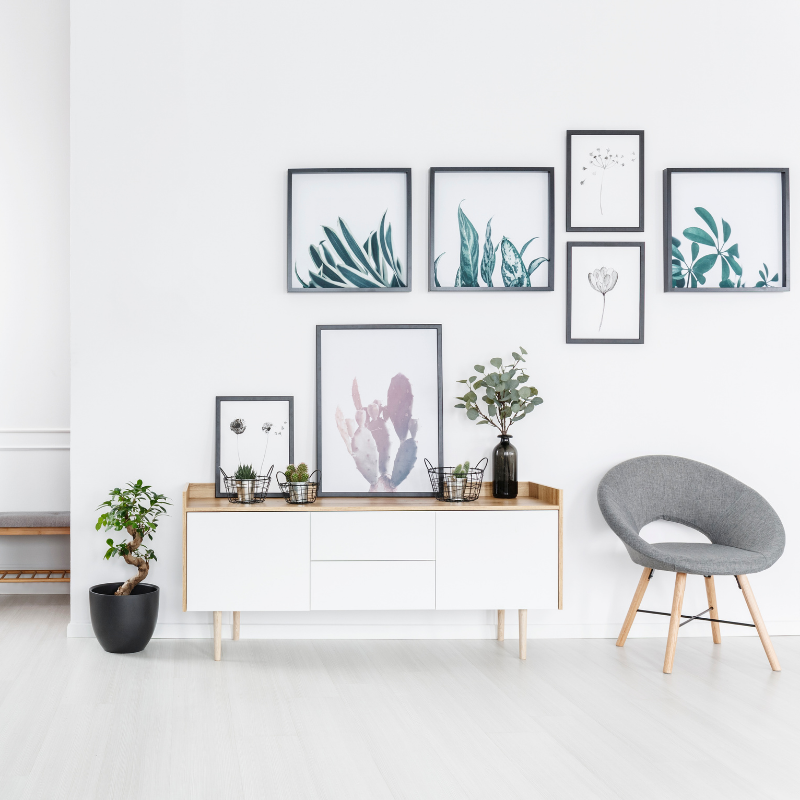 Grey-Washing
Grey-washing aka decking, painting and dressing your home in no other colour expect grey. Yes, it is currently one of the most popular trends among Instagram users. This insular trend is definitely one that will pass as quickly as it arrived.
Grey certainly isn't the 'new black'. An all grey home can lack personality and 'oomph. Whilst there is nothing wrong with adding grey hues to your home, you should focus on incorporating other colours and textures to lift the space. Grey works incredibly well with other neutrals and pastels, it is a dream colour to work with, so don't limit your options.
Panelling
We really do have Instagram to thank for a lot of fast growing interior trends, and panelling is one of them.
Panelling really can add depth and character to a space, as well as bringing period authenticity to a period property. It's also a great way to add your own stamp to a new build property.
However, panelling is a trend that will fade fast, in the wrong type of home. Like anything, trends will fall in and out of fashion. Panelling was very much the thing in the mid 20th century which then went out of fashion for many decades. It's important to remember that this is not a lasting trend, but it is one that can easily be changed. Use sparingly, every room doesn't need to be panelled to bring character to the space.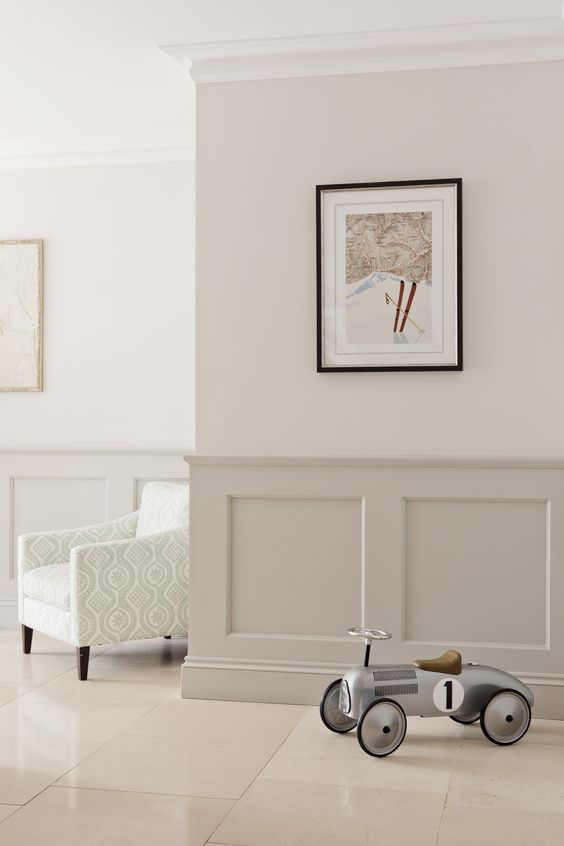 Gold Fittings
Whilst brushed brass can be sometimes mistaken for gold, there is differences between the two that go further than their appearance. Brass is a timeless and classic metal which we have seen throughout the eras. It still remains a popular metal in homes of today.
Copper was once the metal of the moment which was at the height of its popularity for a couple of years. We are now seeing gold, and a lot of it, everywhere. Like copper, gold will die out in its popularity just as quickly, and it can be difficult and costly to make changes once they are done. Unlike brushed brass, gold has a more yellowy appearance and can sometimes appear to look tacky and cheap.
When it comes to interior hardware fittings you need to think about the longevity and not buy into trends. Both sockets and switches, door handles and tap fittings are an expesive and worthwhile purchase. Not one you want to have to change in a few years. It is best to stick to timeless, classic metals that suit your home decor. Antique brass, black nickel and brushed chrome are highly versatile finishes that suit homes of distinction and both modern and contemporary homes.
Mounting a TV Above A Fireplace
The living room is undoubtedly one of the most used rooms in the house. And one thats sole purpose is to relax in and enjoy watching the TV. When it comes to homes which feature a chimney breast/fireplace the most obvious thought is to mount a TV above a fireplace. Why? Because it is usually the most central focal point of the room. But it is an absolute no no in the interior world!
This can lead to the TV taking over the entire space. Whereas the fireplace is the focal point of the room and to enjoy its true beauty, you want to be able to match equally decorative accessories around it such as a mirror, or candelabra. You really do have the opportunity to fill this space above the fireplace with something beautiful.
Instead try and position the TV on either side of the fireplace. Better yet, conceal it behind a cabinet so it no longer becomes an eye sore in the room.
Interior trends come and go, it's important to pay attention to fads and consider whether they will have longevity in your home for years to come. If you think you're just opting for something because it's 'in' then step away from it and think about what you really like. It's always better to go for classic, timeless designs that won't feel dated or need updating in a few years time. As always, be unique! Just because everyone on Instagram and their dog has it, it doesn't mean it's necessarily a good trend to buy into.