Christmas Lighting Ideas Indoors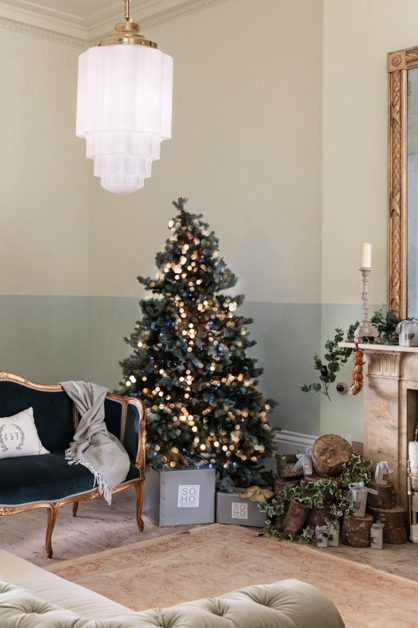 The festive season is in full swing, and it will soon be time to toast something sparkly against the backdrop of those warm, twinkly Christmas lights. There's no better place to celebrate Christmas with your loved ones than in the comfort of your own home.
Creating the right ambience and warmth in your interiors during Christmas is key to achieving that festive, cosy feel. We're exploring some Christmas lighting ideas to help with that festive flair in no time.
Choosing The Right Colour Temperature
Colour temperature can have one of the biggest impacts on your interiors, and how they feel. This can be mirrored throughout your lighting setup and Christmas tree lights for a consistent ambience.
Using existing lighting you can completely transform the mood and ambience of a space through altering the colour temperature of your bulbs. A low colour temperature of around 1800Kelvin (K) will emit a warm, orangey glow which helps to create the cosiest of atmospheres.
A higher temperature bulb, ranging from 3100-4500K gives off a bluer, whiter, brighter light. White and bright is great for visual clarity and spaces requiring task lighting such as a kitchen or study. Remember the lower the colour temperature the warmer the light and the higher the temperature the colder the light.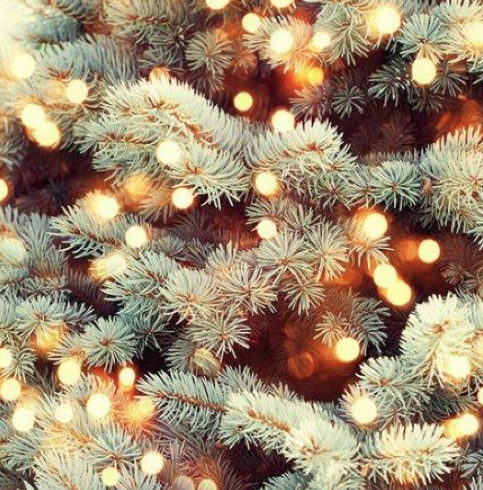 3000K, warm white is a super choice if you're looking to create a more traditional Christmas look. Warm and inviting, but not quite as fireside orange as the Sunset White.
1800K, warm sunset white lights create a vintage Christmas look. Exuding warmth, this light temperature feels like a fireside glow or flickering candlelight. Choose this colour temperature for your Christmas lights if you want to create a cosy room with atmosphere that is sumptuous and classic. 
Control The Ambience
A dimmer switch provides the ultimate control over the ambience of the room. A dimmer empowers you to adjust the brightness of light and, in turn, the role and functionality of a room throughout the course of the day.
Ambience is key over the Christmas period, tied with the correct colour temperature you can set the mood as the evening roles in for gatherings, relaxing evenings and for toasting those bubbles!
High CRI
Colour Render Index is the scale on which artificial light is compared with natural daylight. A CRI level of 100 represents 100% natural daylight with the average European standard being a level of 82.
Low level CRI can cause chaos with your interiors. Colours can become distorted and clarity for activities such as writing, cooking, painting, applying make up etc becomes seriously impaired. Our high CRI downlights and bulbs of >95-97 CRI provides you with greater clarity, improved colour differentiation and a more natural light. Let there be light this Christmas, whilst helping you to appreciate your interiors and decorations in their full glory.
Candlelight
Nothing says Christmas like a row of candelabra and flickering candlelight. Dot throughout a Christmas tablescape and mantelpiece. The gentle flickering of candlelight creates an instant cosy, and ambient setting. Opt for winter fragrances to create an inviting and welcoming aroma for visiting guests!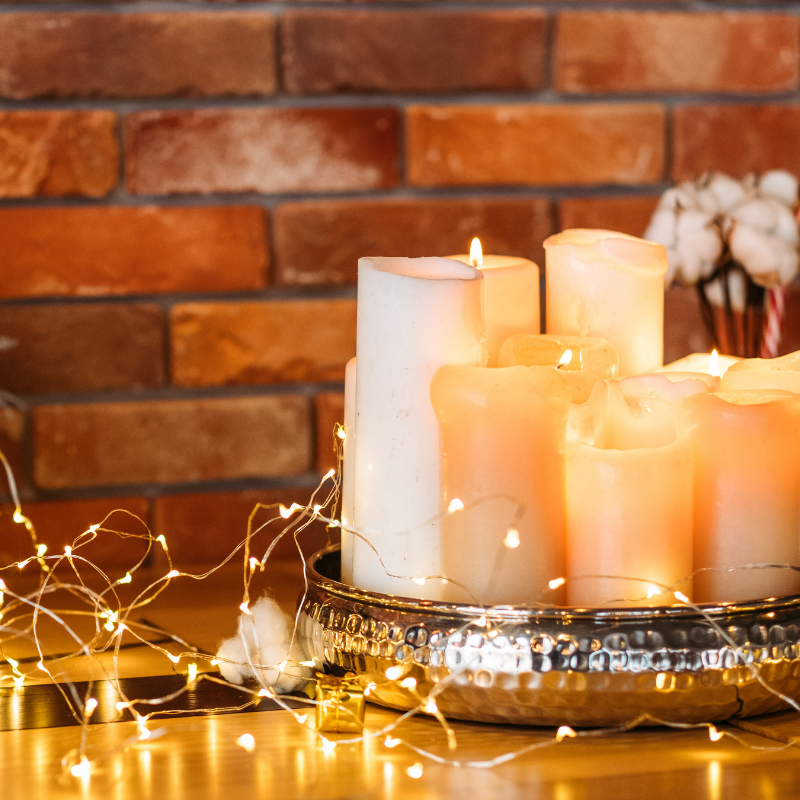 Fairy Lights
Introducing fairy lights is an easy and effective way to bring in additional layers of light to less accessible areas. They can add instant warmth and cosiness to any setting. Interweave with a garland on a mantelpiece or on a table setting, drape around a staircase, shelving and anywhere else that could benefit from some additional sparkle.
It's still possible to create that gorgeous, festive ambience with your existing setup, whilst making a few tweaks. Christmas is all about plenty of light and warmth, by focusing on colour temperature, controlling your ambience and additional lighting ideas you'll have a cosy, festive haven in no time.