Biophilic Bedroom Design
The millennial and Gen Z demographic are changing the face of interiors. As they move up the ranks, and get ready to embark on their own interior adventures, we are seeing more futurism design, a demand for flexible use of spaces, with strong groundings based on sustainability.
An interior style that continues to surge in popularity is biophilic design. Biophilia is an inherent love and need for affiliation with nature. Whilst biophilic design is an extension of this, a focus on natural light, greenery, natural, raw materials and other elements of the natural world that can be incorporated into a home. Biophilic first interiors is a movement headed up by millennials, with many solutions to increase their connection to nature, and enhance their well being. To give a dose of flora-loving inspiration to your own home, here are some biophilic design ideas for your bedroom.
Make A Statement With A Plant Wall
Plant covered walls have always been a hot trend for office spaces, research by the RHS suggests that houseplants do support human health in hospitals, schools, workplaces and homes. There is also some initial findings that plants can help to improve indoor air quality too. So, there really is more to introducing plants, and more specifically, a plant wall into your space than just how it looks.
A biophilic wall will make you feel more connected to nature, whilst adding a sense of calm to your bedroom. Vertical plant walls can also be used to create a divide or wall separation throughout the home.
Invest In Natural Materials
This is an extension of biophilic design, but a really important one to make sure the design is cohesive. Natural materials are implicit with nature, and when we think of biophilic design. When sourcing furniture for your bedroom, think natural materials where possible such as reclaimed floorboards, wooden bedside tables and rattan light shades for a light, and airy feel.
Maximise Natural Light
Bring this biophilic trend to life by maximising every opportunity for natural light in your bedroom. Not only does natural light boost our interiors, but it's good for our mental health too. Dress windows with linen curtains, they look great, but they'll also still let some light through once closed to help with that natural wake up call when the morning comes round.
Introducing a mirror will also help the light to bounce around the room, this helps with even the smallest of spaces.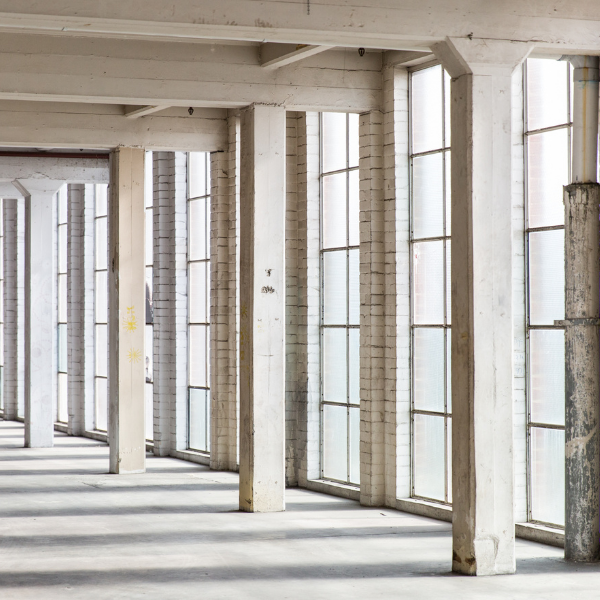 Bring The Scents In
To be at one with nature, we need to let all of the senses get to work. Getting those scents right is just as important to set the scene in biophilic design. Introduce plant based aromatherapy oils, an air purifier and natural smelling candles. This nod to nature will help you to relax and unwind in your safe haven, whilst creating a stronger affinity with the outside world, in your interiors.
Hanging Planters
Trailing plants from hanging planters will up the style stakes, whilst adding a burst of colour and greenery to your bedroom setup. Hang in natural materials such as rattan or sea grass baskets for that gorgeous earthy feel, and look. Trailing plants are also the perfect balancing element when styling a set of shelves.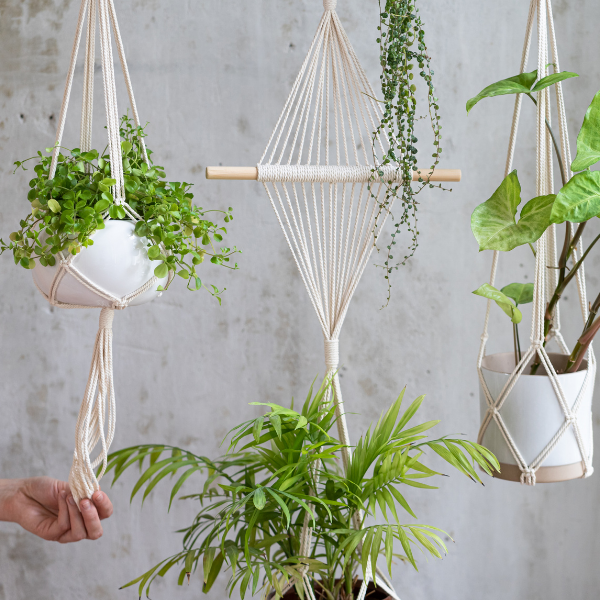 Nail The Natural Colour Scheme
The last step in ensuring your interiors line up for biophilic harmony is the colour scheme. To really embrace the outside world, you're going to want to opt for a neutral, earthy colour scheme. Think earthy green, browns, cream, pale yellow and other like colours.
Biophilic design will give your interiors, and your home life a boost. Connecting with nature will create a sense of calm, whilst studies suggest they're pretty good for us too, and making our interiors look fabulous!