Bathroom Lighting Ideas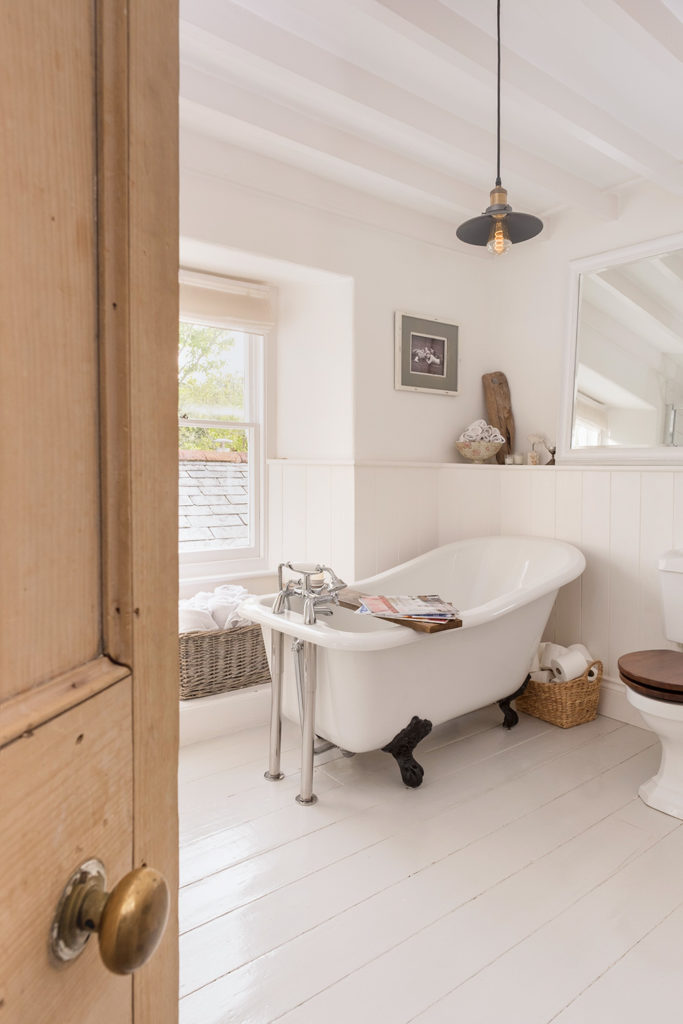 Getting your bathroom lighting right is key to helping it reach its true potential. Offering a practical yet relaxing haven from the stresses of daily life.
The role of the bathroom does tend to change as the day goes on, so this is where planning your lighting scheme becomes important.
Bathroom Lighting Ideas
There are a few factors that need to be considered before selecting your lights; does your bathroom benefit from natural lighting? What times do you generally use your bathroom? And how do you want the mood of the room to change as the day goes on?
Armed with the answers to the above questions, you're in a fantastic place to start selecting the lighting for your bathroom.
High CRI Downlights
Downlights are a streamlined and wonderful choice for a room where the role can change throughout the day. They're a preferable choice as they can flood the room with light, without being visually obtrusive.
Regardless of the natural lighting available to you, high CRI downlights can greatly benefit any room. The benefits of high CRI are many and include a dramatic increase in colour definition - important for all aspects of living and working. Clarity and contrast is sharpened, facilitating detail tasks such as writing and reading, which in turn leads to a reduction in eye strain and tension.
Our high CRI downlights achieve a market-leading rating of 95-97 CRI. Amongst the few available on the market, they come into their own in a bathroom for those daily tasks that require precision lighting, such as for applying makeup and shaving.
Decorative Wall Lights
Adding wall lights to your lighting scheme is a great way to layer lighting. Whilst giving you the option to add a decorative edge to match the style of your home.
The Sheraton brass pillar wall light will add style and sophistication to any interior. Position a pair on either side of a mirror to let the beautiful prismatic glass cast out pure, uninhibited light to perfectly illuminate the space around.
For an industrial edge, the Flaxman bulkhead wall light is made with real solid brass, perfect for outdoor and bathroom use as this light will not corrode.
A pair of these will look sensational on either side of a mirror. They are perfectly suited for a more vintage or period style, or nautical or industrial décor.
Pendant Lights
If you have the ceiling height available to you, a pendant light can help to create a gorgeous focal point, whilst adding a welcome pop of colour to your bathroom.
You might choose to use this in tandem with downlights or on its own if your bathroom has access to lots of natural light during the day.
When choosing the bulbs for your pendant light, pay careful attention to the colour temperature of the bulb you use. How do you want your bathroom to feel? Warm and cosy or bright and light? Allow this to lead the way in choosing the colour temperature to ensure you create the appropriate ambience for the room.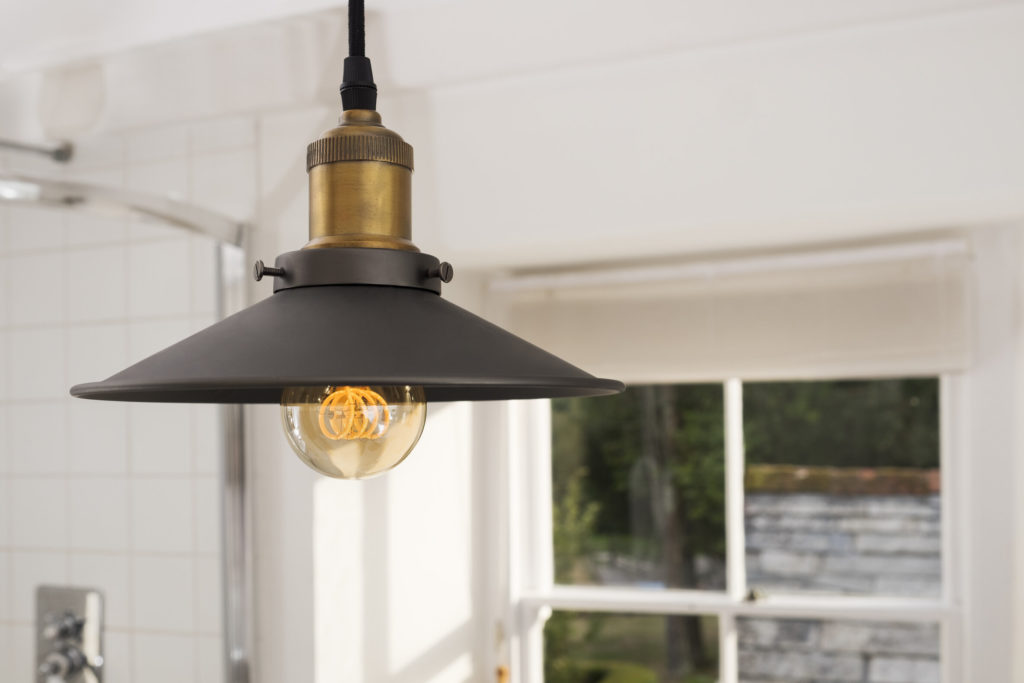 Set The Ambience With A Dimmer Switch
When you think of a lighting setup don't forget the integral role of a dimmer switch. This can allow you to switch between levels of lighting as, and when required.
A dimmer switch puts you in control of your lighting design. Keep it bright during the day and dim the levels in the evening to create a cosy ambience to relax in.