Arts and Crafts Home Design Made Easy
"The true secret of happiness lies in the taking a genuine interest in all the details of daily life." ― William Morris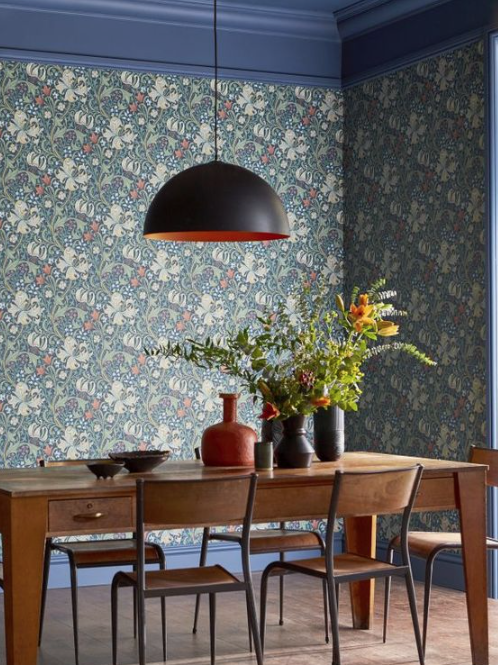 The Arts' and Crafts movement is having a resurgence! So if you're looking to liven up your living room for the spring we've go a few ideas for you! But first, what exactly is the Arts & Crafts movement? Well, the style grew out of the desire to celebrate hand made items that fought against rising mass production. Spanning from the 1860's to the 1920's, artists, writers, and designers alike wanted to preserve the traditional skills of craftsmanship.
William Morris is one of the most notable designers leading the movement. His nature inspired designs still prevailing and loved in our homes today. So here are some of the Arts and Crafts essential to get you on the right track.
1. Nature Inspired Wallpapers and Fabrics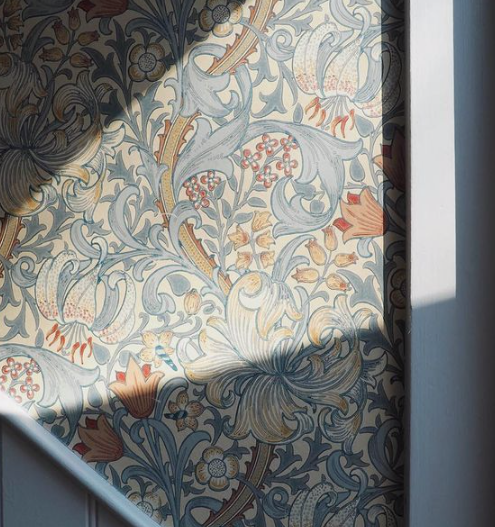 Nature inspired patterns are a must when embracing the Arts and Crafts style. And you can bring them into you home in many easy ways. Wallpapers are of course the most iconic, especially the William Morris ones. However as long as the pattern is nature inspired you're all good. Also, even though the Arts and Crafts movement often had wall-to-wall coverings of it in a room, one statement wall is enough to transform a space!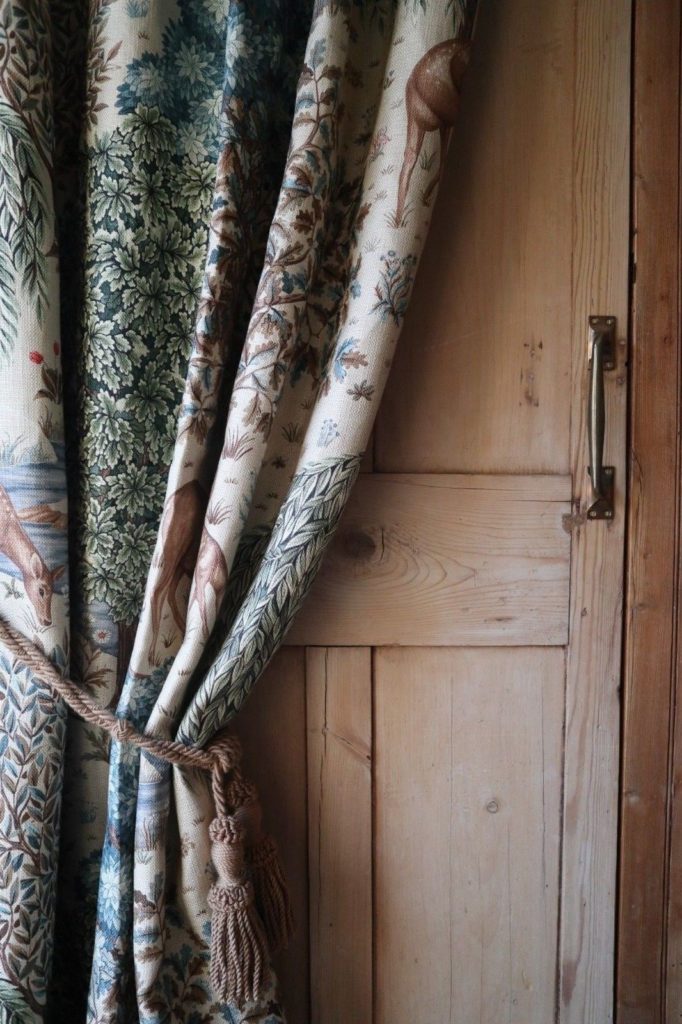 If you looking for something a bit simpler, and perhaps just want to add a hint of the Art's and Crafts to you home then fabric details are the way to go. Patterned curtains, bedding, sofas or cushions all make for easy additions to your home.
2. Arts and Crafts Crafted Furniture
Next up we've got furniture! And as already motioned, a nature inspired patterned sofa would be perfect for this look! On the other hand, wooden chairs and vintage coffee tables that applaud woodwork and craftsmanship would really add to this look too. Think Shaker and English country vibes. Anything with hand made embellishments, delicate carvings, dowels and joints would be ideal. Think old Tudor four poster beds and antique benches.
3. Hand Painted and Traditional Lighting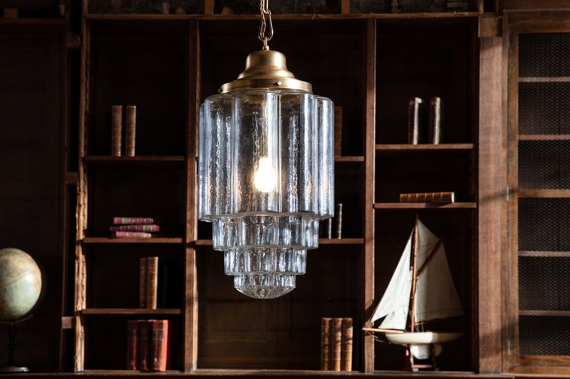 Link: Glasshouse Brass Clear Pendant Light - The Schoolhouse Collection
Lighting is another great way to introduce some Arts and Crafts splendor to your home. Try finding some vintage inspired pieces that hark back to a simpler time of horse and cart travel and old country lanes and cottages. When it comes to materials, avoid plastics and opt instead for weighty glass and metal pendants. Try finding ones that boast of classic design and embrace slight imperfections.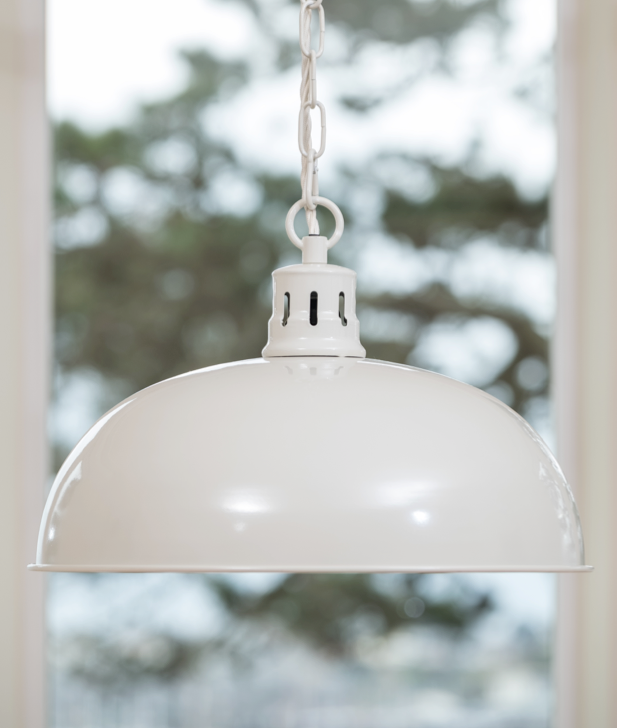 Link: Berwick Rustic Dome Pendant Light Clay White Cream - Soho Lighting
Or why not try some hand painted lights? In our modern world it can be hard to find unique pieces that have been touched by the human hand. So something that's been hand painted would give off that Arts and Crafts feel while celebrating its principal roots. Choose colours that you would find in nature, like mulberry reds, duck egg blues and clay whites.
4. Hand Crafted Finishes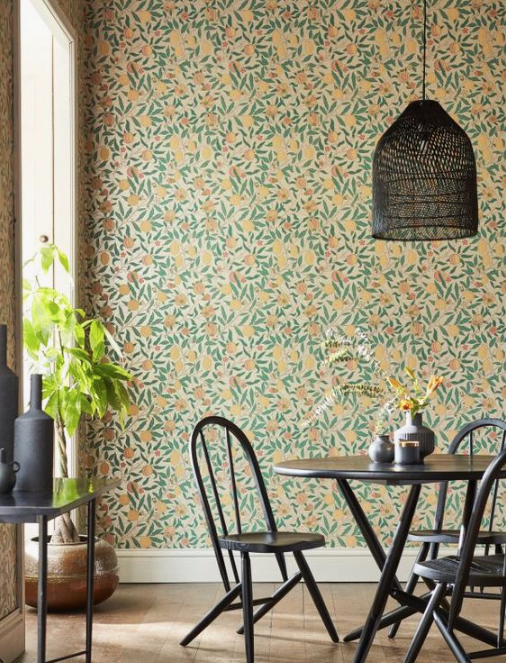 To decorate you home in an Arts and Crafts style try adorning your walls with some traditional paintings of sprawling landscapes. Or placing some hand made pottery on the coffee table. You could even liven the room up with some potted plants that reflect the Arts and Crafts patterns they inspired.
So hopefully now you know a bit more about the Arts and Crafts movement and how to add a hint of it into your living spaces. Just remember, embrace pattern, keep it sophisticated (yet simple) and lavish in the joy of hand made items!
"The past is not dead, it is living in us, and will be alive in the future which we are now helping to make." ― William Morris
[related_products]