Ancient Greek Interior Ideas
There has been a reboot of Ancient Greek Interiors in the last few years with the emergence of Hellenistic Revival design. Hellenistic Revival takes inspiration from the Ancient Greek era.
There's a lot more depth to it than just the white washed walls and blue topped houses from those picture perfect Greek villages. With Greek inspired interiors featuring everything from Corinthian home décor to Aphrodite-inspired wallpaper. 
The Hellenistic period in Mediterranean history spanned between the death of Alexander the Great in 323 BC and the emergence of the Roman Empire, as signified by the Battle of Actium in 31 BC and the conquest of Ptolemaic Egypt the following year.
This interior design trend is very current, boasts a fresh colour palette and can add character and depth to your interiors. Looking to add a Mediterranean twist to your home all year round? Here are some of our favourite Ancient Greek interior design ideas.
Grecian Sculptures
Adding a Grecian touch doesn't have to be as daring as changing the complete interior design theme. Subtle touches can be just as effective.
Grecian sculptures, busts and amphoras add a luxurious, sophisticated statement to a room. Ranging in sizes from large floor standing sculptures to miniature statues that can adorn side tables, console tables and hallways.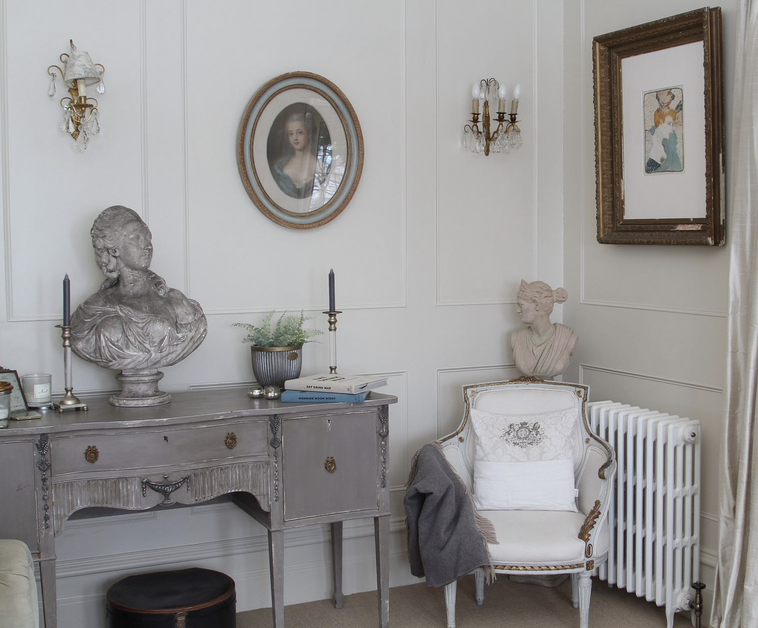 Blue Accents
This is a synonymous colour with Grecian buildings, and interiors. It can often be considered a cold colour, especially in UK homes. However, used in ample doses it can create an incredibly stylish, and relaxed feel in an interior.
The key to using blue effectively is to use is as an accent colour, this could be achieved through wallpaper, textiles such as cushions and throws and in decorative accessories.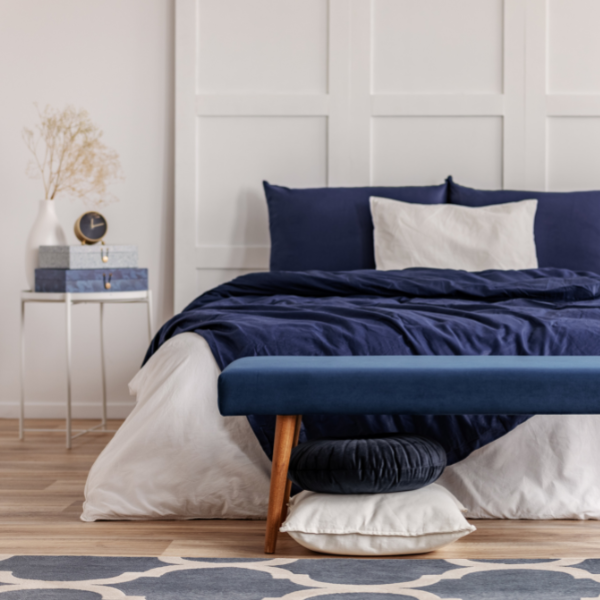 Gold & White Colour Palette
Gold & white were prominent colours during the Hellenistic period. It was an incredibly decadent era with gold boasting that luxe design aesthetic. This can easily be replicated in homes today with a subtle gold and white colour palette.
Gold and white is typically a royal colour match. This colour palette is perfectly minimal too, so it doesn't just limit you to this interior style.
Olive Trees
Olives are a core part of the Mediterranean diet, and olive trees are plentiful in Greece. Whilst we don't have the perfect climate for these to grow in the UK, there are other alternatives.
Some fake olive trees are so well designed that they would fool you for being the real thing. Placing a couple indoors, or even at the entrance of your home will add an instant Mediterranean flair to your interiors. Did we mention they're low maintenance too?!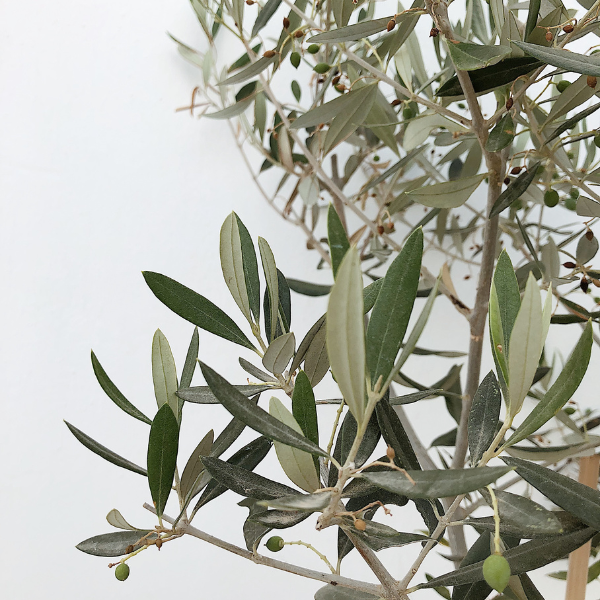 Sheer Fabrics
Heavy fabrics have never been on the agenda for Greek design. Due to their long hot summers, sheer fabrics are favoured for their lightweight design, and to allow light to continue flowing through even when curtains are pulled.
Opt for a linen, or semi sheer fabric in a neutral colour for a really lightweight, stylish look. Olive green, mushroom and white are perfect colours for complimenting the Mediterranean look.
Whitewashed Brick
A courtyard area lends itself to the whitewashed brick effect that is seen across Greece. Whitewashing has been a trend since Ancient Greek times as a way of fighting the brutal heat that Greek summers can bring, helping to reflect the sunlight and keep the space as cool as can be.
In a small courtyard area, white washing will help to make the space feel larger too, whilst it creates a fresh foundation for bringing in other pops of colour. You could even finish it off by painting a blue stripe along the perimeter of the courtyard. Don't forget to add an olive tree and some large black lanterns for a really Mediterranean outdoor space.
Interior Shutters
Heavy curtains and netted blinds have never graced the windows of Grecian homes gone by! Instead, sheer curtains and interior shutters are the best type of window coverings.
Interior shutters don't detract from the light and beauty of windows, whilst when they're shut, they effectively stop light passing through and look minimal, and streamlined in position. They are one of the most expensive ways to dress a window, but they'll last for years and add such a stylish look to a window.
We can continue to seek inspiration from Ancient Greek times to create a Mediterranean haven in our homes that promotes bright light, neutral colours and thoughtful touches. A stylish interior design trend that is ultra relaxed, stylish and airy.