A Closer Look at Lanterns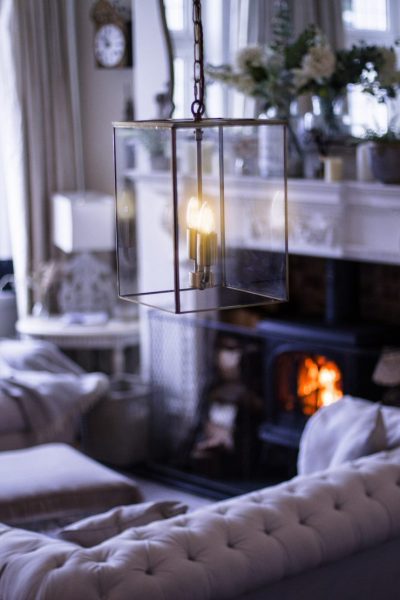 Lanterns are a timeless design that have lit homes for many hundreds of years, offering a sense of warmth and comfort to any interior.
These classically inspired pieces elevate contemporary and traditional spaces alike and work beautifully to introduce a warm and inviting glow, and aid in creating a gentle atmosphere that is so sought after.
Whether you choose to match an antique-style lantern with your period home, or if you prefer a twist of modernity to your minimalist space, lanterns are a fabulous choice. Let's explore the different ways to style these fantastic lights.
Traditional Lanterns
When we envision the lantern, we picture the ornate streetlights of London or Paris, with their ornate six-sided frame, delicately lit by flame from within.
Soho Lighting still design and create lanterns in much the same way to light the outsides of our home - no longer powered by gas, of course. These traditional exterior designs have provided much inspiration for modern iterations of the humble lantern, bringing this classic embellished style indoors.
Our beautiful Langdon Lantern, created and named after the newly renovated Langdon Court in Devon, showcases how this subtle design can be brought into the home with stunning effect.
Pictured - The Langdon Large Brass Lantern
This simple four-sided version lantern can bring an old-world charm to your interior, with rich brass, and clear, open paneled glass drawing an effortless elegance to any interior, whether to enhance the architectural details of a period home, or to elevate the linear design of a more contemporary space.
Modern Lanterns
Modern lanterns are typically minimalist in design, sporting clean lines and geometric shapes. Classically stylish, their open and simplistic design beings a refined elegance to a modern interior.
Industrial design calls for sturdy metal frames that showcase open filament bulbs, while modern minimalism relies on a delicate linear design with subtle detail.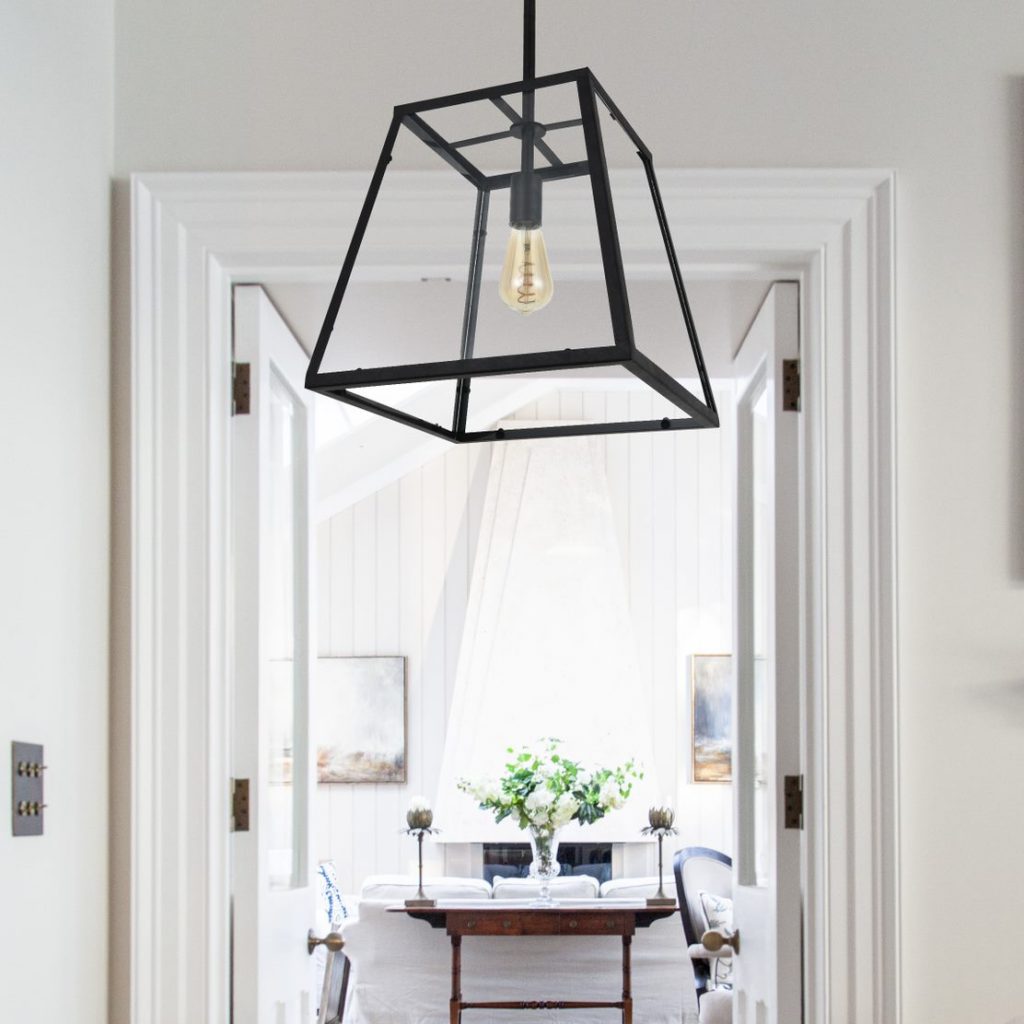 Pictured - The Geo Trapeze Lantern
The Soho Lighting Geo Trapeze is a fabulous example of a modern take on the timeless lantern shape – a gorgeous centrepiece to a living room or added as a pair over a kitchen island.
Feeling inspired? Shop our full range of pendant lights and lanterns.
[related_products]