9 Spring Outdoor Lighting Ideas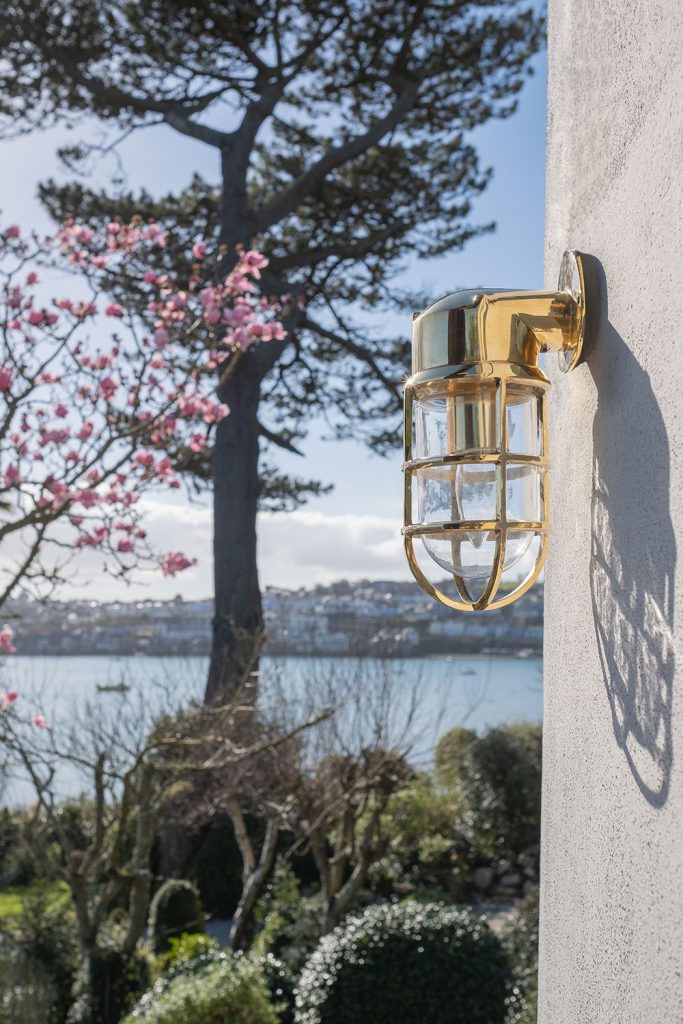 Spring is the time of revival; a season of warm weather, longer evenings and preparations, to fully embrace a Summer of alfresco living and dining. So, when better to elevate your exterior and add value to your home? Read on to explore a selection of our favourite seasonal outdoor lighting inspirations that will do just that, whilst also making your garden the new hotspot for hosting your outdoor evening entertainment.
Carlisle Half Cover Polished Brass IP66 Wall Light
This season is simply stunning, almost rivalling the allure of this solid brass outdoor bulkhead light with hand-blown prismatic glass; a personal touch of craftsmanship. Incredibly versatile, it features an adjustable cover that emits rays in any direction, perfect for enlightening the passage to the heaven of your home... or alternatively, uplighting your flourishing garden feature to create that perfect Spring light setting.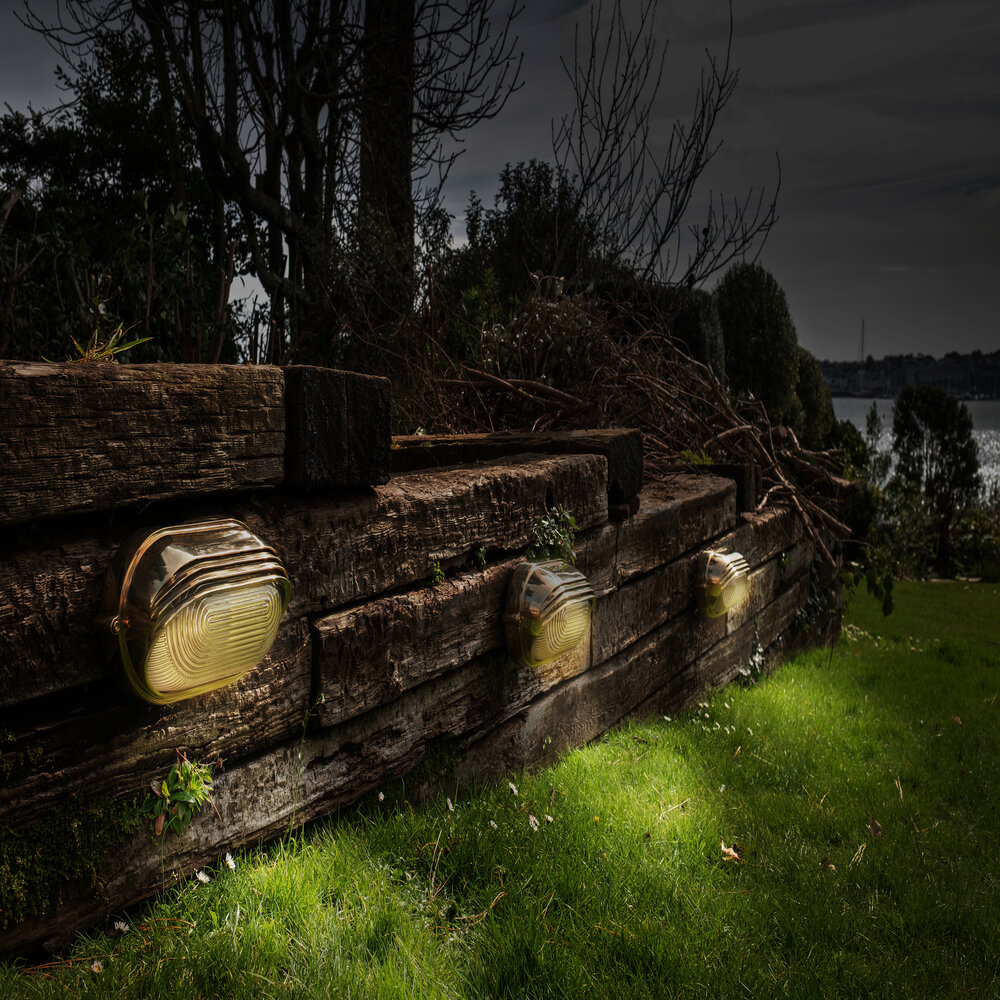 Marlborough Eyelid Bulkhead, Solid Brass IP66, Prismatic Glass Outdoor & Bathroom Wall Light
For classic styling, this retro brass finished wall light is IP66 rated and offers fully waterproof, anti-corrosive protection; perfect for our unpredictable British climate. The soft, muted shine of the metallic casing compliments any outside setting. The etched glass is contrasted with these warm, brass undertones creating a unique aesthetic, further enhanced by its ability to be fitted either vertically or horizontally depending on your chosen ambience.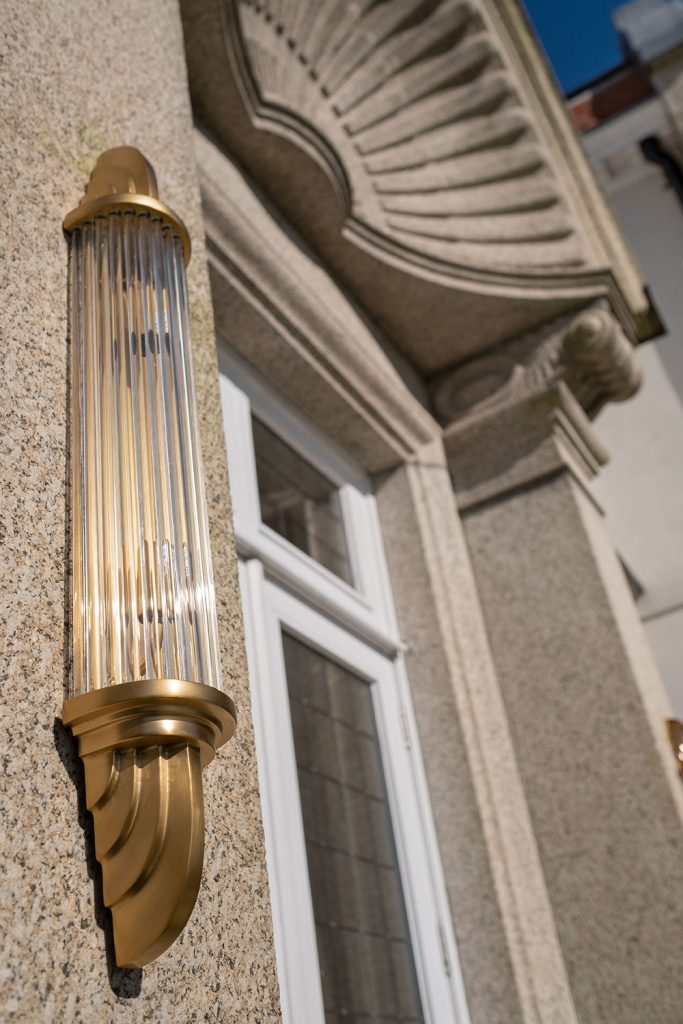 Sheraton Polished Brass IP44 Rated Wall Light
Create that Spring air of elegance with the Sheraton. As you can see, this mesmerising feature is a statement on its own, it single handedly enriches any exterior. The intricate scallop shell is simply divine. Its delicacy must be protected as the Ruler it is and should be positioned in sheltered outdoor areas. The Polished brass ages beautifully to enhance its vintage charm however, it can always be reverted to its original finish with the use of a suitable brass polish if you desire.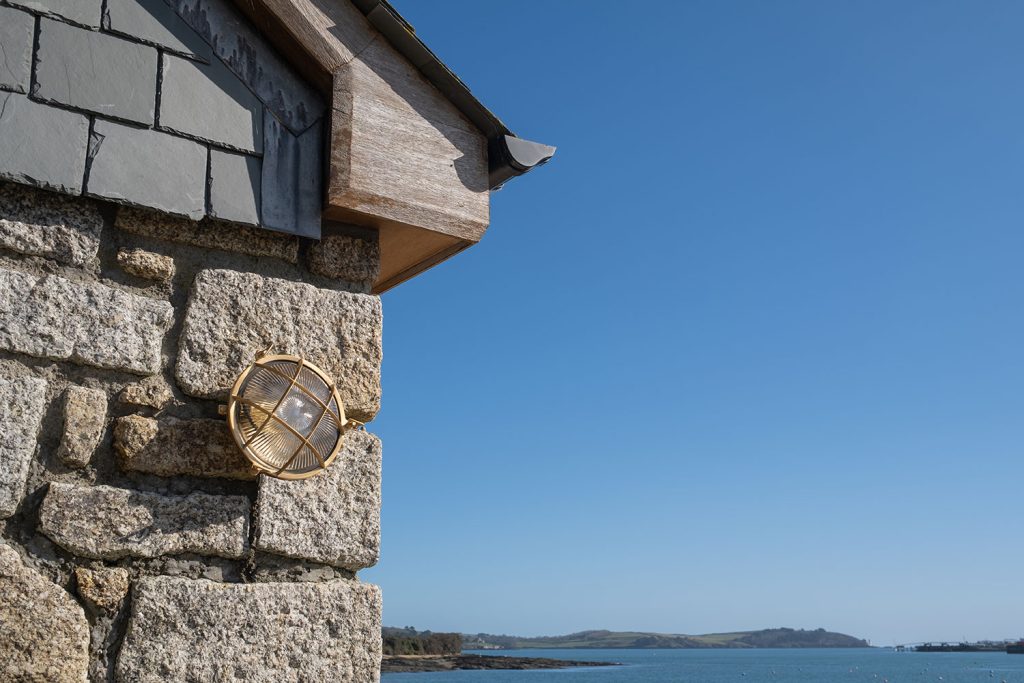 Carlisle Grid Prismatic Glass Polished Brass IP66 Bulkhead Wall Light
This round, nautical style outdoor IP66 rated bulkhead wall light is incredibly robust as well as beautifully designed, the Carlisle suits a whole range of properties from nautical to industrial or modern to period styling. The etched glass contrasts the beautiful polished brass outer, protecting the bulb, whilst enhancing that golden glow.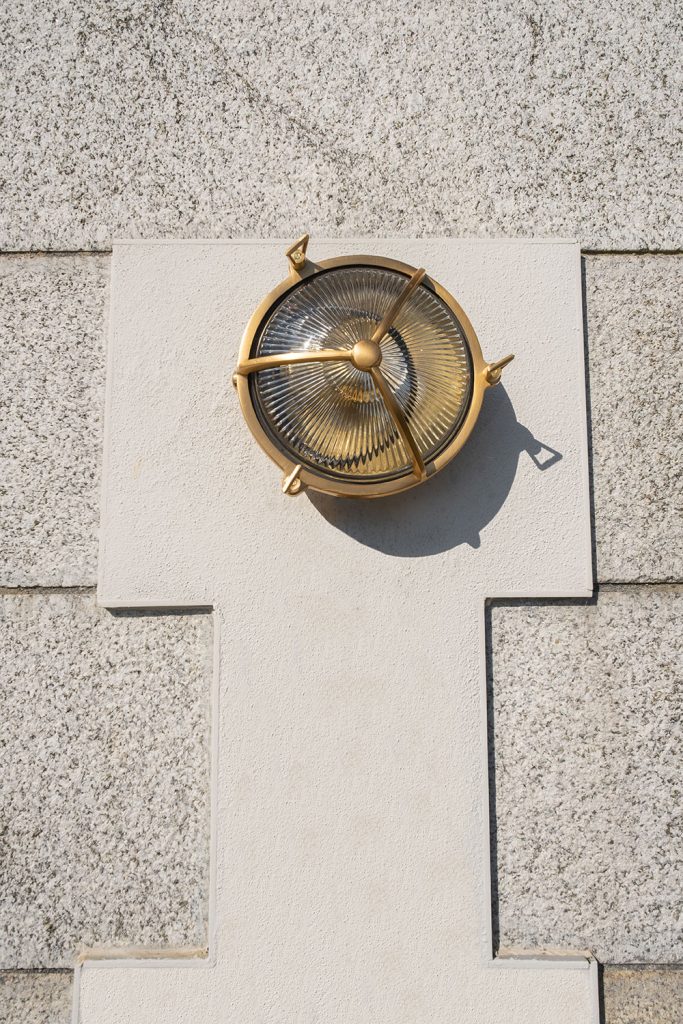 Carlisle Polished Brass IP66 Trine Prismatic Glass Wall Light
This beautiful statement outdoor light combines a bulkhead style wall light with prismatic glass, the removable copper cover creates a unique yet alluring look. The trio of bars, matched with the etched glass and reflective finish make this light perfect for either industrial or period settings.
Why not fit a multiple light arrangement? This will maximise light distribution as we wait for the summer season to arrive… There is no excuse not to relish these longer, leisurely evenings on the patio!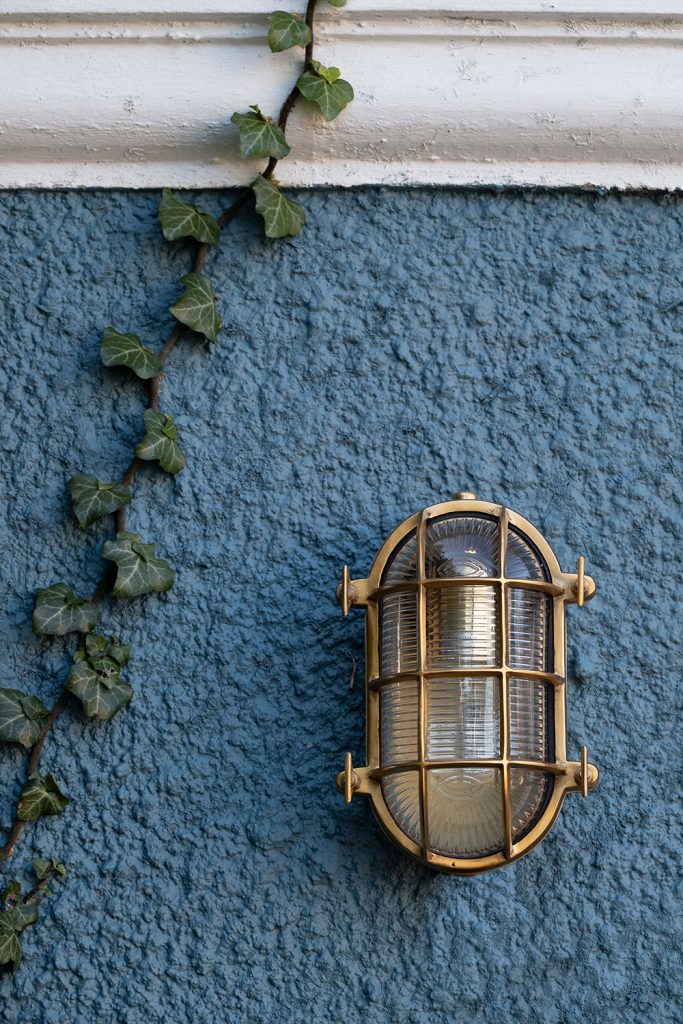 Flaxman Lacquered Brass IP66 Bulkhead Outdoor & Bathroom Wall Light
Solid, strong, yet utterly sublime, the Flaxman is an outdoor classic. It will look fabulous as a pair on your doorway, paving the way for your late-evening return. Crafted from Lacquered brass this outdoor light will always preserve its beauty despite the season or weather. All featured lighting styles are available in an array of different metals, despite your chosen aesthetic. The Flaxman is also offered in polished brass for a more refined look, or Nickel for those retro vibes.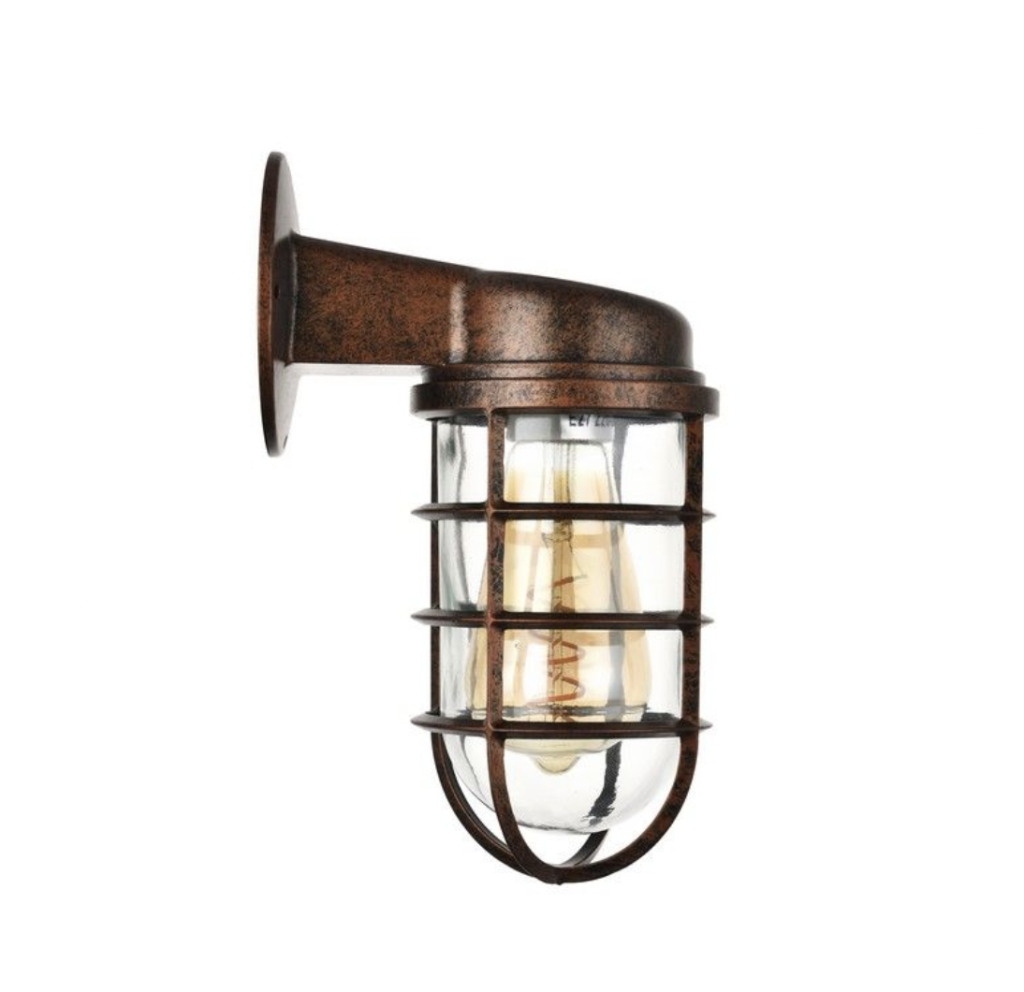 Broadwick Black Brushed Gold IP44 Rated Bathroom Bulkhead Wall Light
Here's a taste of the Broadwick light as you watch your garden begin to blossom. This classic, nautical inspired light is breath-taking. It brings a touch of class to any exterior. The black brushed gold tone is unique within this beautiful light collection and really alludes a maritime ambience upon any exterior; it is not only an outstanding feature in daylight but also once the evening eventually draws to a close.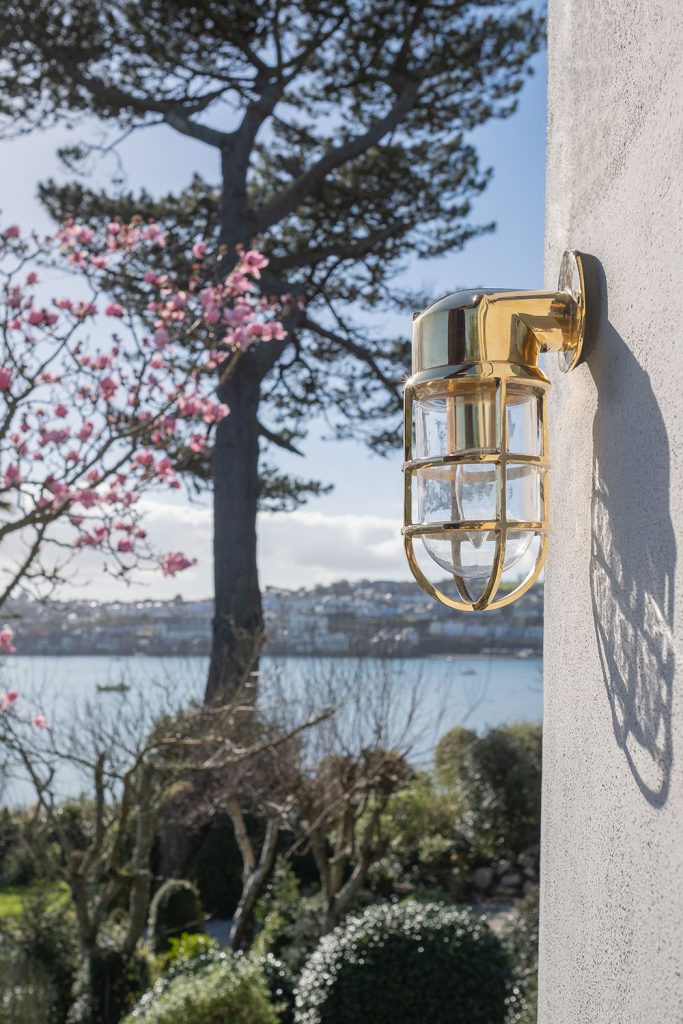 Kemp IP66 Rated Polished Brass Wall Light
Incredibly versatile, the Kemp blends into any styled décor, but particularly modern and industrial. The clear glass, along with the beautiful design of the light allows for the bulb to take centre stage, it emits an exquisite radiance and brings out the best of any outside space. It is simply the perfect combination to showcase any unconventional styled bulb.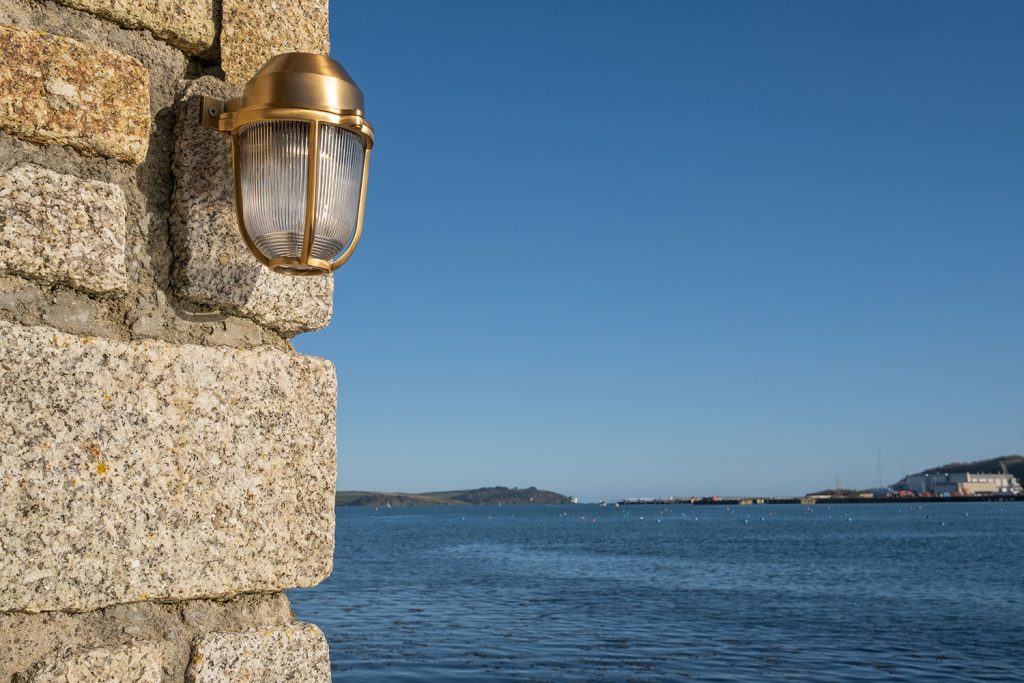 Hopkin Polished Brass IP66 Prismatic Glass Light
The etched glass and aged brass finish gives this IP66 rated ceiling light a vintage style, perfectly suited to industrial décor or alternatively for a classic twist on a modern feature wall. The darkened finish on both the metal frame and glass cover enhances its traditional appearance.
Made with the finest solid metals and a whole lot of love, all of our lights are perfect for outside use as they are made to withstand our British weather, and to not corrode.
Warmer nights are upon us, so embrace spring with Soho and shop our featured outdoor lighting collection.