Modern-Rustic Design Interiors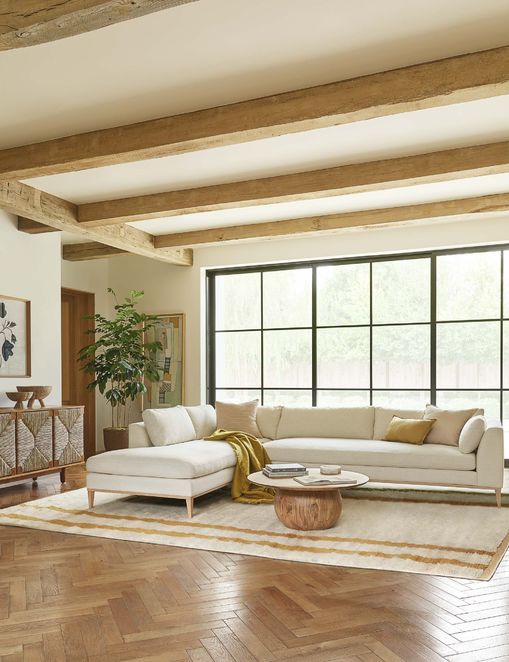 Modern-rustic design is a pairing of two classic interior trends that shouldn't work together on paper, but form a flawless, and beautiful blend of styles in the flesh.
This is a style spin on the much loved farmhouse design. Offering a more mature and smart style for your home.
What Is Modern-Rustic Design?
This decor style is a wonderful encapsulation of warmth and rustic charm, yet with modern amenities.
Natural elements and materials are one of the defining elements of modern-rustic, with preserved and exposed natural architectural elements such as brick, and beams becoming an integral part of the aesthetic. Large windows and open plan floors help to bring the outdoors in, along with swathes of natural lighting.
The colour scheme focuses on simplicity and neutrality as the style is very much about creating a comfortable, non cluttered and modern living space.
Modern-Rustic Design Lighting Ideas
Exposed hanging bulbs add understated rustic charm to a modern space. They add visual interest and style when hung in a row, especially over a kitchen island or dining table. Combine different shapes and styles of bulbs for an exciting centrepiece.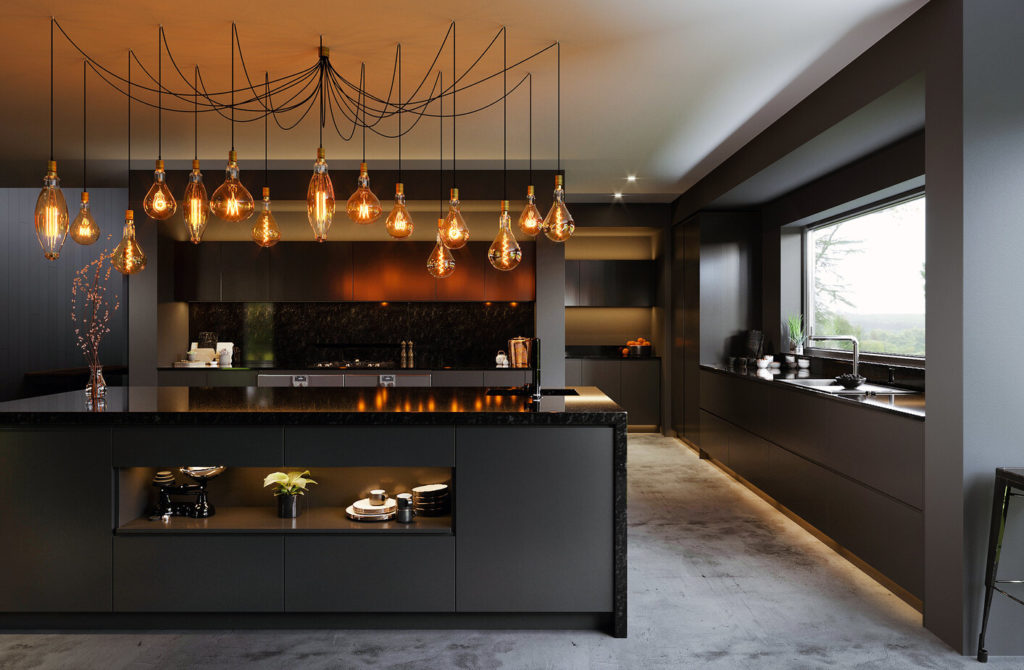 Rustic charm can easily be added to a room with the Romilly Etched Glass Double Funnel French Style Wall Light. The classic shape is elegant and understated, adding warmth to a modern living space.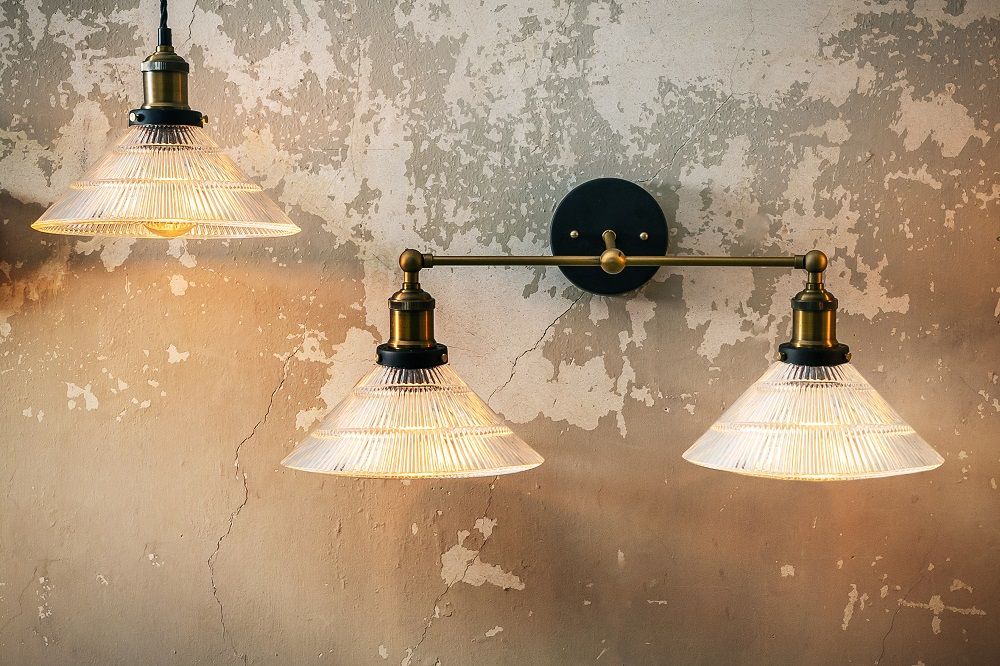 This industrial style Compton black coffee caged bell pendant light features a deep recess which hides the bulb. The shape allows for the light to focus, creating greater intensity for tasks as well as adding extra character and intimacy to a room. This light works well in rows of two to six lights or on its own.
Combined with modern aesthetics, the light will work perfectly to create that sought after modern-rustic design.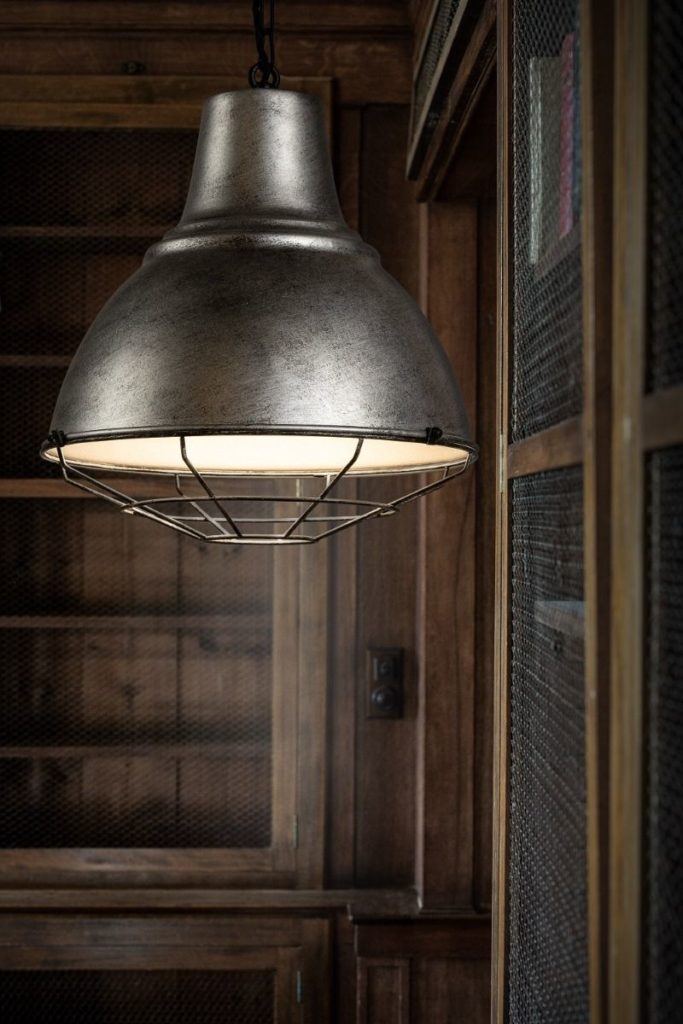 Smooth lines and a curved body of the Oxford vintage pendant light work seamlessly in a modern-rustic interior. Offering charm and authenticity, these lights work well in a living space, kitchen or hallway. Lights in our hand painted range come in a collection of 10 desirable colours.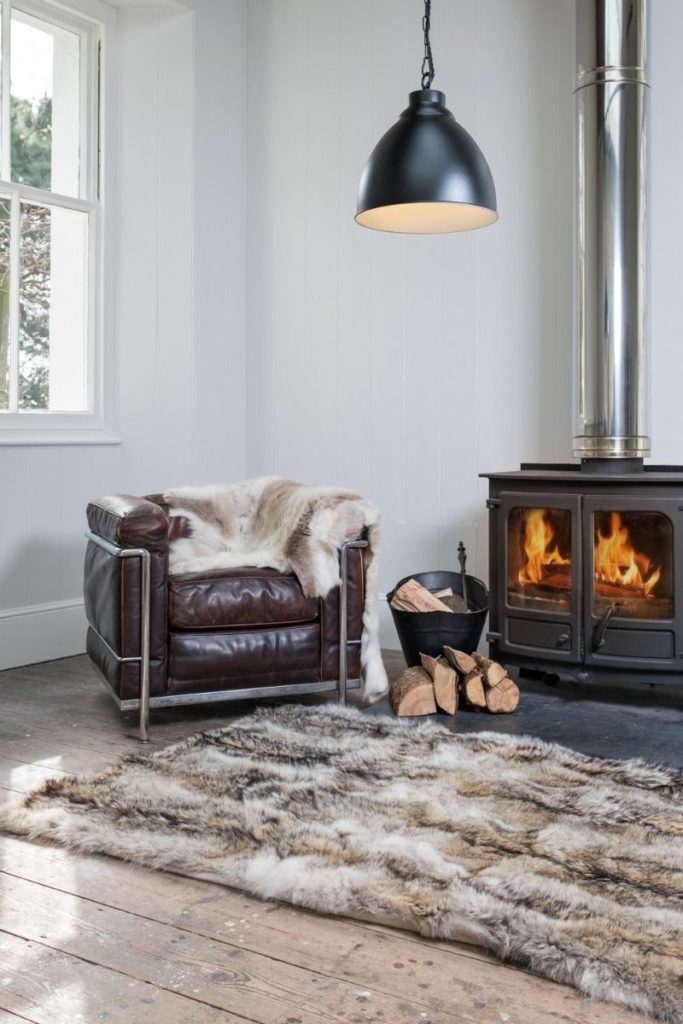 Glass shades would make a fantastic addition to a modern-rustic kitchen. Especially when situated over a dining room table or kitchen island. To retain the rustic charm, keep the kitchen neutral and try to incorporate natural elements such as wooden surfaces, chopping boards and exposed beams, if available to you!
The Henley Cylinde Fluted Glass Pendant Light features a handblown fluted glass shade which looks sensational in a modern-rustic setting. This beautiful cylindrical pendant casts a softened pattern of ambient light. It looks stunning solo or in a run of 3 to 6 lights.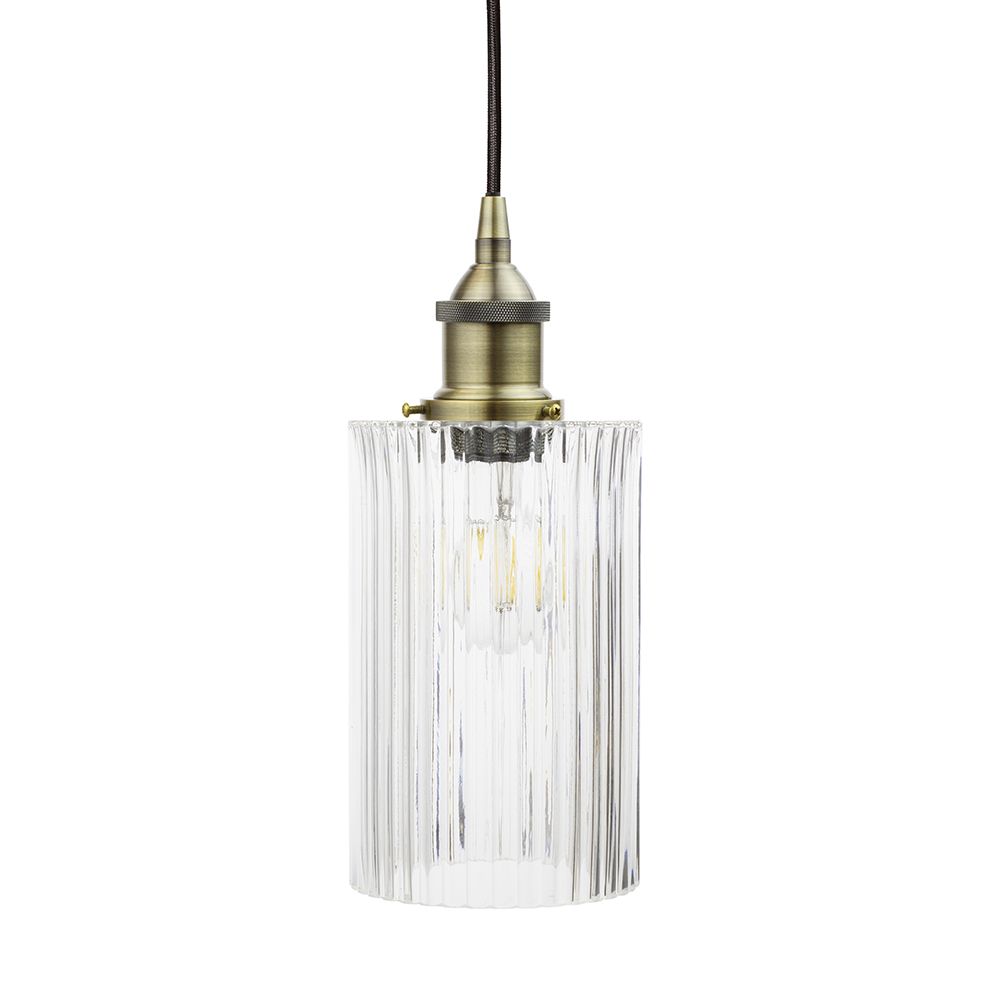 Modern-rustic design is a fabulous alternative to farmhouse style. Combining a blend of two classic styles that can work in harmony together when the right elements are brought together.