Kitchen Island Glass Pendant Lighting Ideas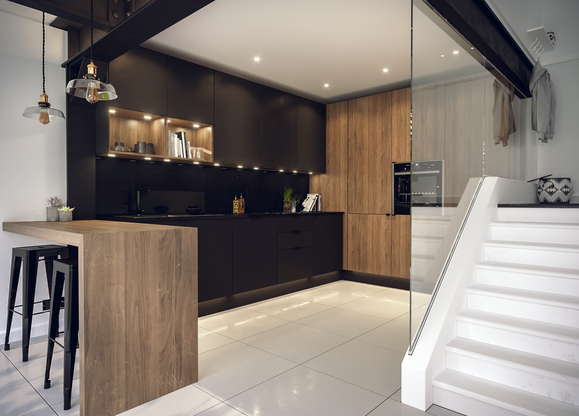 Glass pendant lights will reflect, retract and absorb light, ensuring you get the most from your lighting. Even when they're not being used, they can help natural light to bounce around the room too. 
This makes them an incredibly popular choice when it comes to lighting kitchen islands. They provide swathes of downward light, whilst bringing character and style to the space.
They are perhaps one of the very few exceptions to the rule 'three's a crowd'. When it comes to lighting a kitchen island with pendant lights, odd is best. There are of course exceptions to this when two can look just right as pictured above. However, odd works best because the odd number of pendants allows the space around the lights, to frame each pendant. 
Join us as we take a look at some kitchen island glass pendant lighting ideas that will frame, and look the part above your kitchen island.
Kitchen Island Glass Pendant Lighting Ideas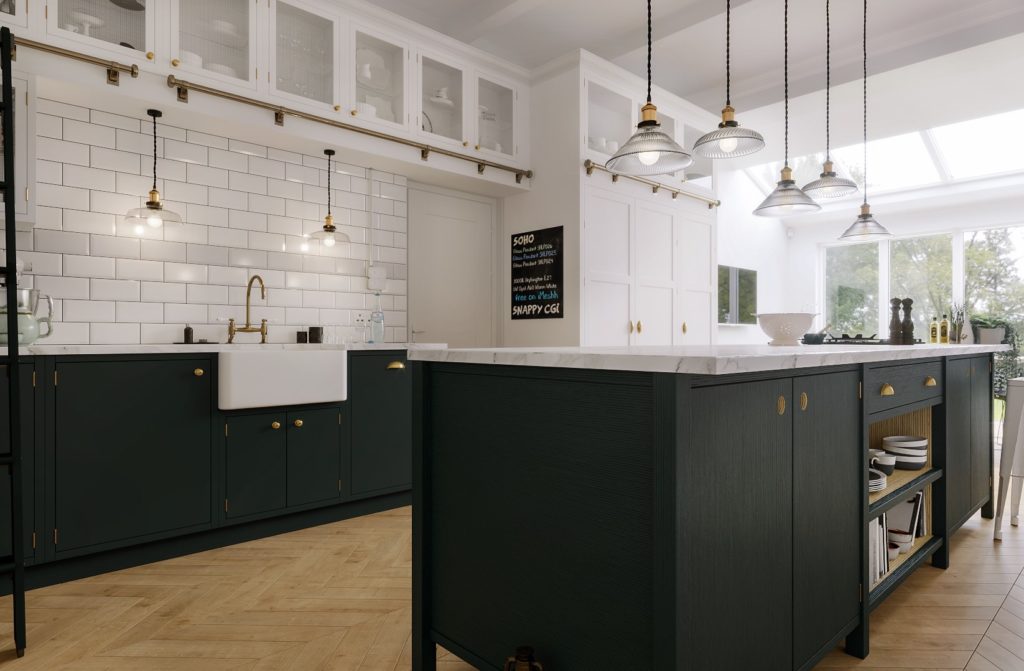 Whether you opt for odds and evens, don't think you have to play it safe when it comes to the pendant lights. Using different styles of pendants as shown above with our Romilly range can add visual interest. Saying no to symmetry can actually create a more interesting and spacious area.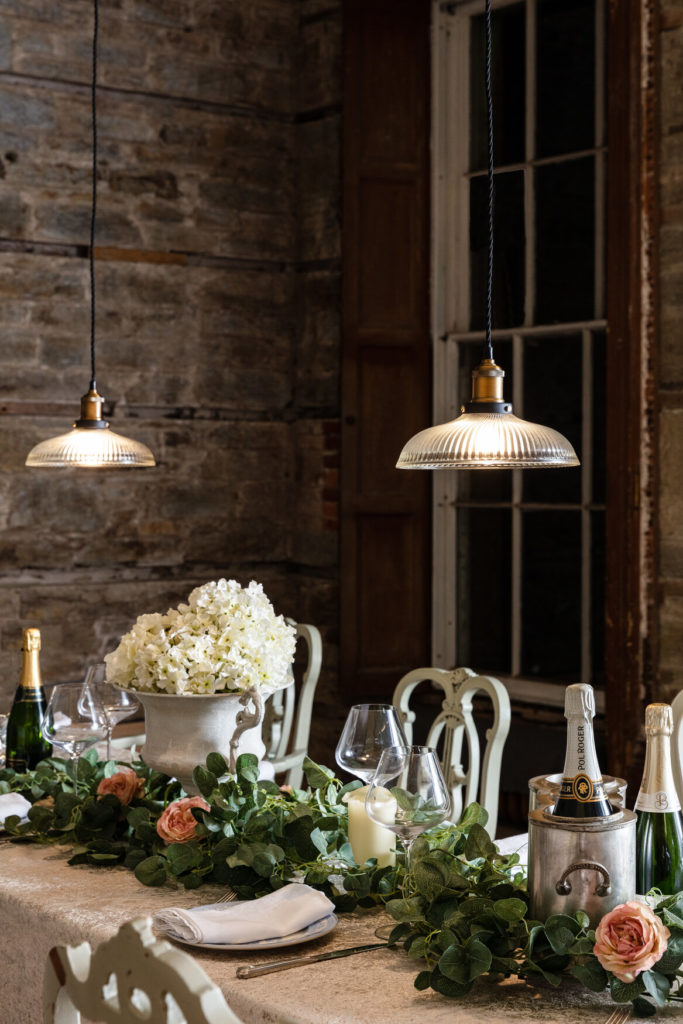 Classically French in design, all of the Romilly lights work in harmony together. But they look equally stunning as a pair too. The Romilly Dome Etched Glass French Style Pendant Light beautifully casts light patterns across the ceiling, whilst directing the majority of the glow into the room. Perfect as a pair or trio above a kitchen island.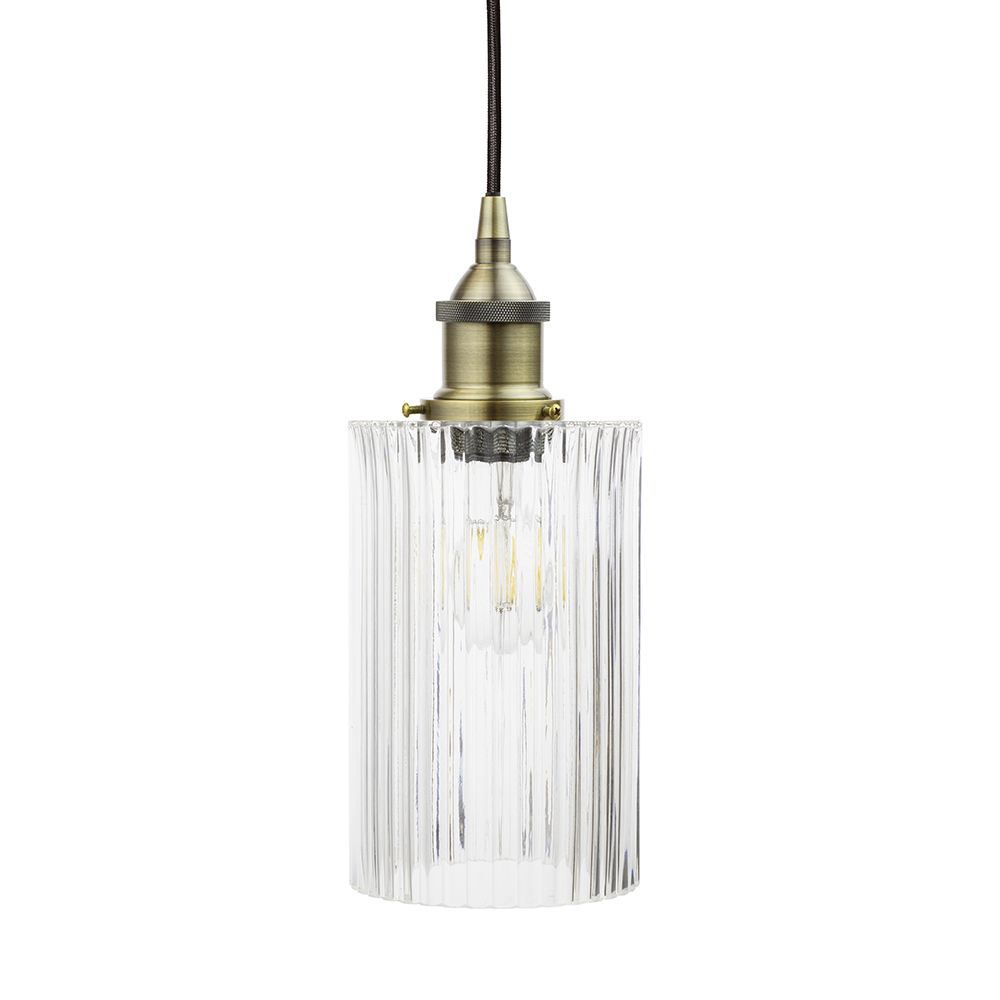 From our new Glass Library range of pendant lights, the Henley Cylinde is a true showstopper. This beautiful cylindrical pendant casts a softened pattern of ambient light. It looks sensational solo or in a row of 3 to 6 lights over a kitchen island.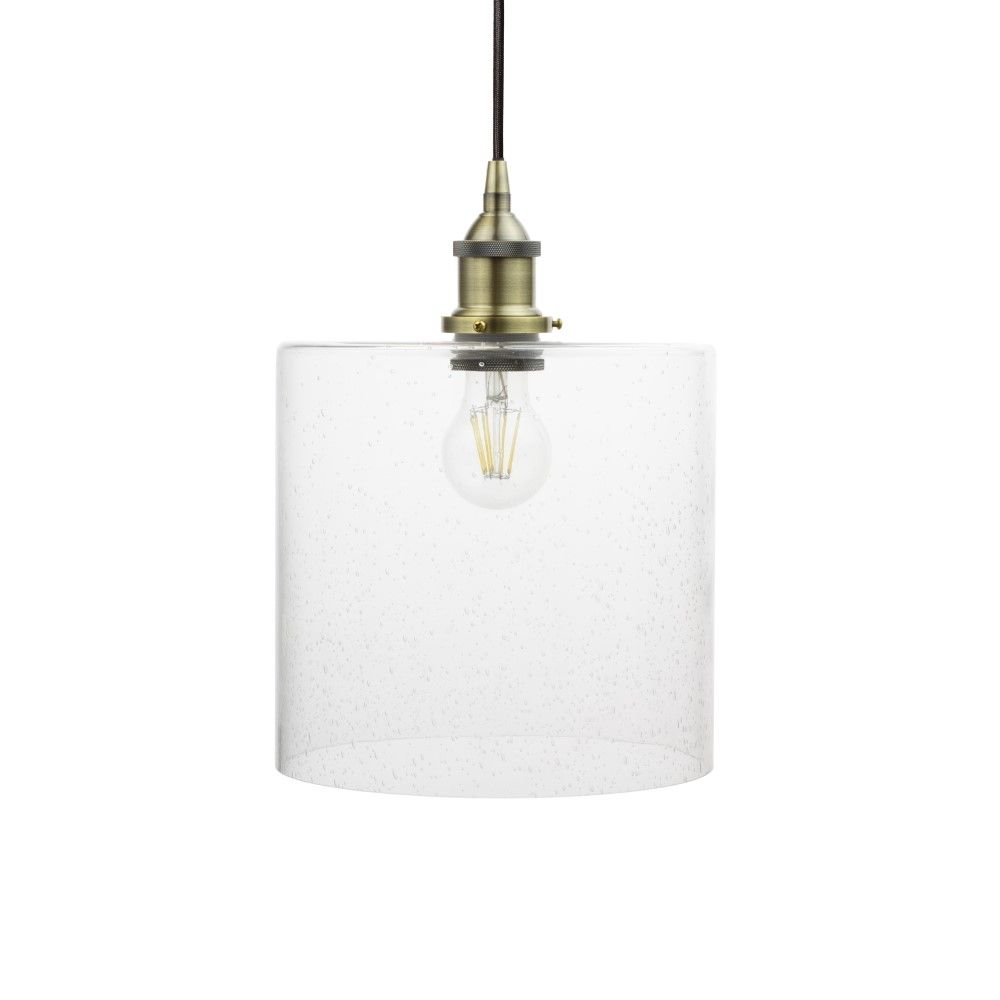 Perfect for larger spaces. The Lowell Bubble Crackled Glass Pendant Light features clean geometric lines of the classic cylindrical shape, this makes it a good choice for modern and timeless interiors, whilst enabling ambient light to saturate its surroundings.
You can choose between multiple different bulb holder finishes and cable types.This allows you to personalise it to fit into your space seamlessly.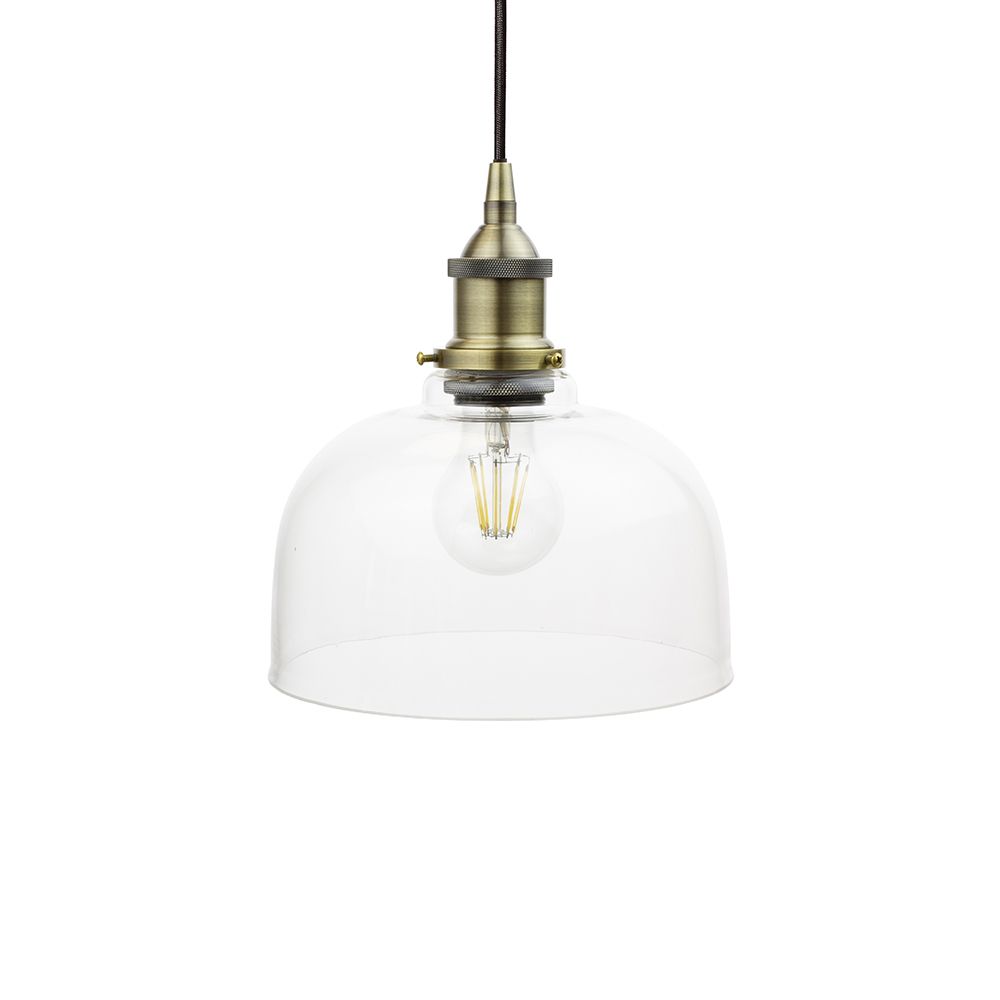 The Tennyson Clear Glass Pendant Light is a pure, and understated classic. A popular shape in homes for good reason. The deep dome shade delivers versatility for modern and timeless settings and works well in singles and multiples. This shade provides uninhibited light, gloriously bathing your kitchen island.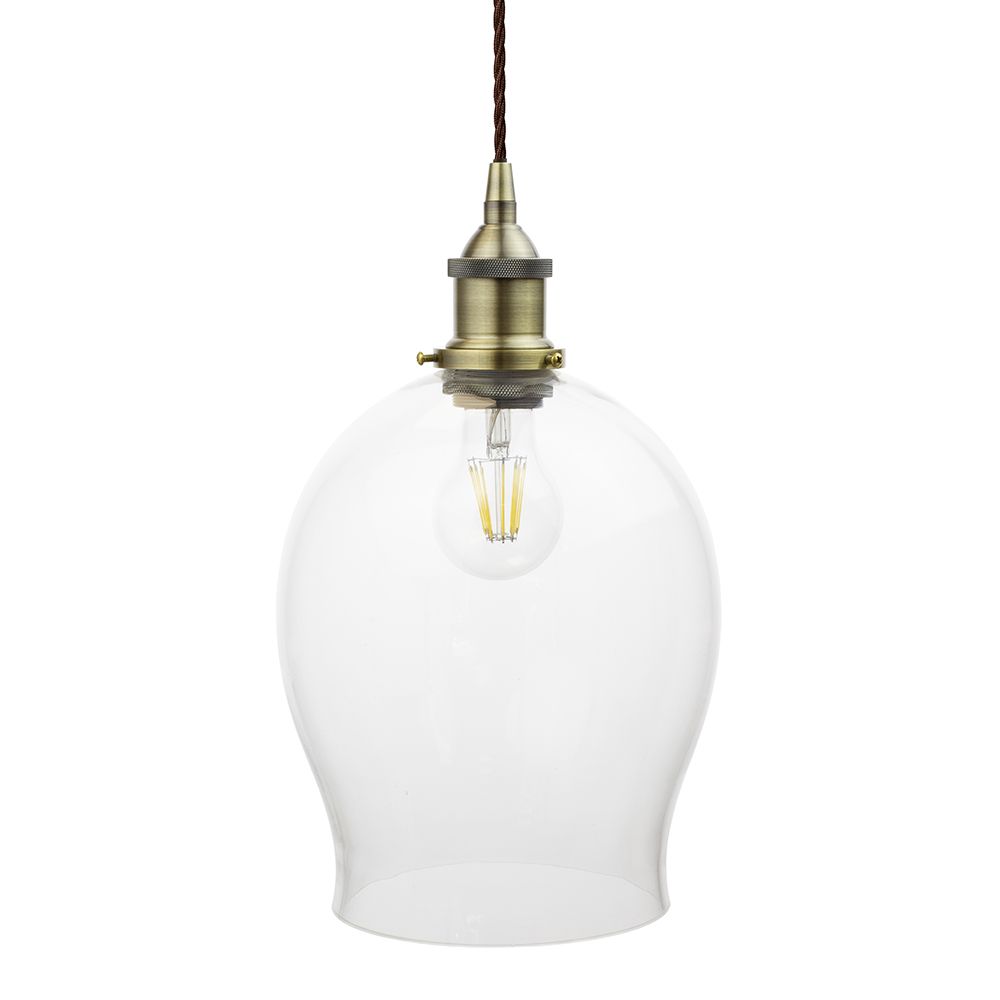 The smooth undulating curve of the Marlowe creates simplicity and understated elegance. The clear dome allows for light to wash over the room, and is perfect for both modern and classic settings.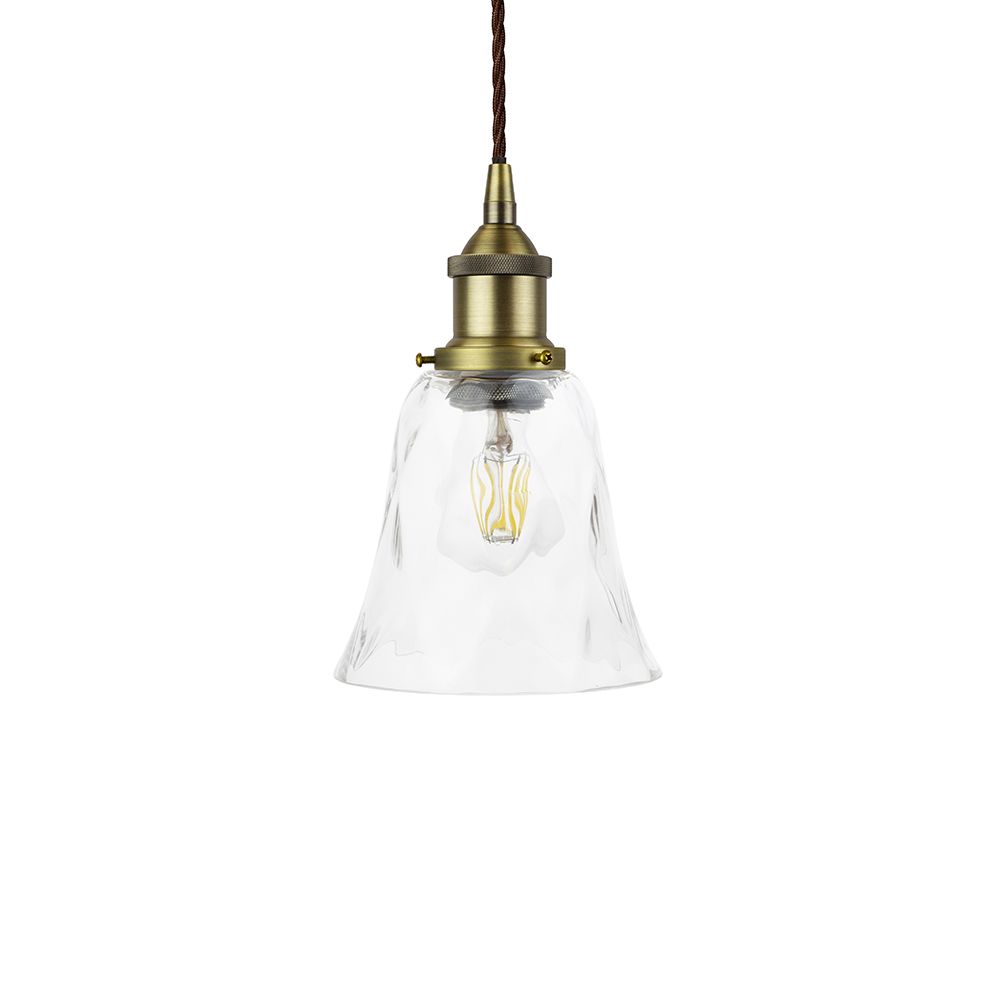 The smallest space doesn't mean a row of pendant lights aren't an option for you. Size becomes incredibly important as anything too big will create the illusion of less space. A pendant light fitting such as the Rosetti Dapple Clear Glass pendant light is perfect for smaller spaces, whilst it certainly doesn't compromise on the light performance. The beautiful dapple effect on the Rosetti Glass pendant adds a slight diffusion to the light, whilst still delivering ample spread.
Our exquisite Soho Glass Library delivers unprecedented choice with a beautiful range of hand blown glass pendants. Available in both classic and contemporary shapes with a multitude of cap and cable fitting options.