Delivery Costs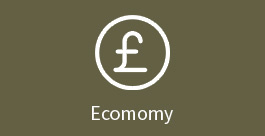 Spend less than £20.00
Standard is £2.99
Next day is £5.00
Saturday is £10.00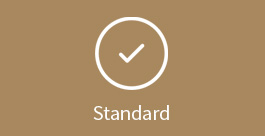 Between £20-£50.00
Standard is FREE
Next day is £5.00
Saturday is £10.00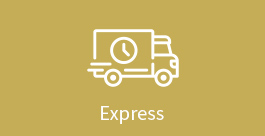 Between £50-£100.00
Next day is FREE
Saturday £5.00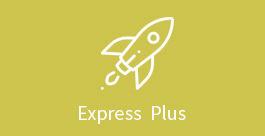 Spend over £100.00
Next day is FREE
Saturday is FREE
International Delivery Costs
Austria: £10
Belgium: £10
Bulgaria: £20
Croatia: £15
Czech Republic: £10
Denmark: £10
Estonia: £10
Finland: £20
France: £10
Germany: £10
Greece: £20
Hungary: £10
Iceland: £60
Ireland: £10
Italy: £14
Latvia: £10
Lithuania: £10
Luxembourg: £10
Netherlands: £10
Norway: £50
Poland: £10
Portugal: £10
Romania: £20
Russian fed.: £80
Slovakia: £10
Slovenia: £10
Spain: £10
Sweden: £10
Switzerland: £40
Ukraine: £20
Argentina: £60
Brazil: £60
Mexico: £60
India: £15
Kenya: £70
Nigeria: £70
Pakistan: £70
South Africa: £60
USA: £20
Canada: £20
Israel: £50
Saudi Arabia: £60
UAE: £20
Lebanon: £60
Australia: £30
China: £30
Hong Kong: £15
Japan: £60
Malaysia: £60
New Zealand: £65
Singapore: £50
South Korea: £65
Taiwan: £65
Thailand: £65
Delivery FAQs
When will my order be delivered?
We aim to deliver all orders within the stated lead times displayed on product pages. However if you've ordered a number of items, they could come in separate deliveries. The cut off time for orders is 4pm. So If you order after 4pm, they will be dispatched the next day.
Please note, for delivery on Sunday your order must be placed by 4pm on Friday
Can I amend my delivery date or address?
If after placing your order will receive an SMS or email with details on booking a delivery date or tracking your order, you will be able to use the same website link provided to amend your delivery date. For all other orders please contact customers services.
I have not received my delivery?
If the order does not arrive on the stated day please contact customer services.
I have not received part of my order?
If the order has been sent in different parcels then the delivery note will detail the items you can expect to find inside. If you've ordered a number of items, they could come in separate deliveries. If an item is missing, please contact us with the order number.
Do I have to be there to sign for delivery?
Most items require a signature on delivery as we want to make sure your goods are delivered and received correctly.
Do you deliver to PO or BFPO addresses?
Currently we do not offer delivery to these addresses.
Are receipts sent with deliveries?
Your receipt is the address label on the parcel. The order number is proof of purchase. Keep the receipt as you'll need this if you want to return items.
Does Soho Lighting deliver overseas?
We do deliver overseas. If you cannot see your location in the list above, please contact us for rates.