How to Light a Welcoming Hallway with Lighting Designer Expert Claire Pendarves
Lighting a hallway can be tricky, the long and often windowless space presenting many a challenge. With all attempts to brighten the entrance up sometimes resulting in a glaring and unwelcoming light. But today we've go the talented Lighting Designer Clare Pendarves to share with us her expert advice on how to light a hallway the right way.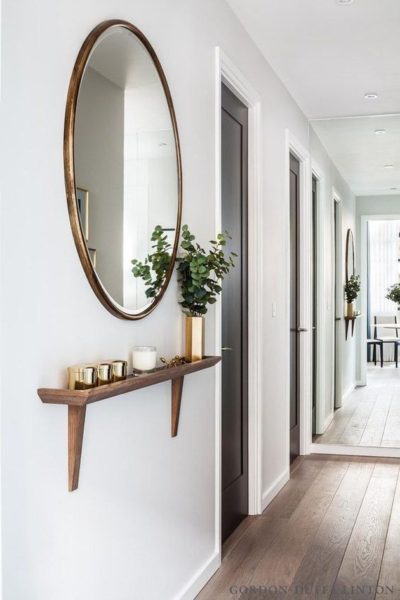 https://www.pinterest.co.uk/pin/535506211941196013/
One of the first tips Claire shares with us for when you need to figure out the right lighting for your home, it that lighting a home can be a bit like being "a make up artist, you can accentuate points or diminish negative aspects of it just by the lighting." Also like a make up artist who works on may individual faces, all rooms, spaces and homes are individual too. Learning to adapt great design ideas to your distinctive space can be tricky but hopefully we can lay down some of the foundations to make it that little bit easier.
Get to know your hallway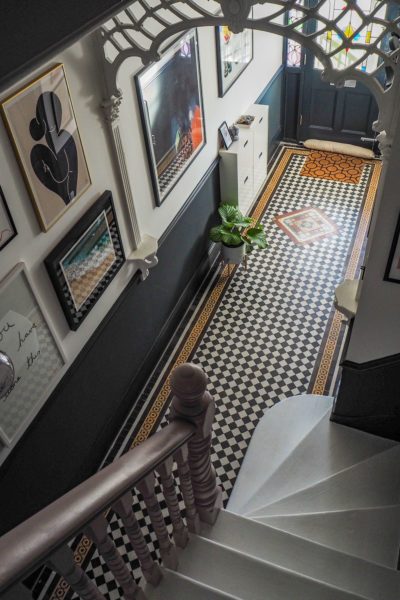 https://www.pinterest.co.uk/pin/64176363425905344/
"When in the interior you have to think of it as a journey, you are travelling though, so when I'm doing a lighting design I will literally go into almost like dream mode and I will open that front door, I'll walk through and I'll see what greets me." Claire emphases to us the importance of getting to know your own space and discovering the bits that delight and the bits that don't. Taking the time to realize what it is you love most about your space means you can use lighting to accentuate those features. Bringing the focus to these areas will do wonders in making your hallway a welcoming one. So when you walk through the door at the end of a long day the space is one that greets you with warmth and personality.
Illuminate your beautiful artwork
Link:
[Portland Reclaimed Style Wall Light Leaden Grey Slate - Soho Lighting]
Having something beautiful on bare walls can do leaps and bounds in changing the way a space feels.  However if you've got no lights where you need them in your hallway, them then the art on your walls will be unseen and wasted.  Claire shares with us the significance of filling those bare walls and then making sure they are illuminated properly: "Sometimes, because I suppose I have an interior design background, if I open that door and I'm seeing a blank wall in front of me, I will either say well you can highlight a lovely painting there or if it's actually being constructed at that time I can say how about putting a niche in there? And you can put a feature piece and then just one tiny little downlight can accentuate that and it can just create something to greet you."
Ambient lighting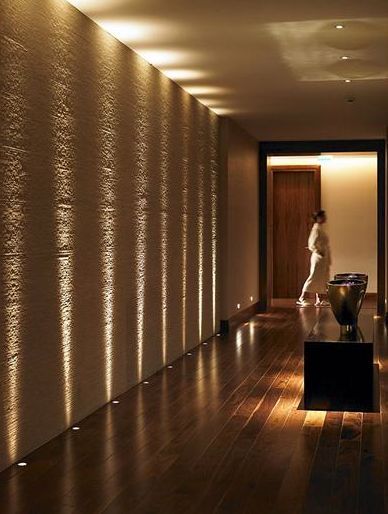 https://www.pinterest.co.uk/pin/390476230174334306/
Coming home late to a dark house is never fun. However leaving all the lights on is not energy efficient or eco friendly. So what can we do if we don't want to be stumbling through unlit hallways late at night? Claire teaches us about the wisdom of introducing ambient circuits to your home and hallways:
https://www.pinterest.co.uk/pin/405394403949957422/
"I'm always thinking about how you feel greeted when you go into a house. Hallways are incredibly important and I like to incorporate one circuit that is an ambient circuit that you can leave on. So let's say you are in the living room and you're just with the family you don't need to have everything in darkness because you're wanting to save electricity.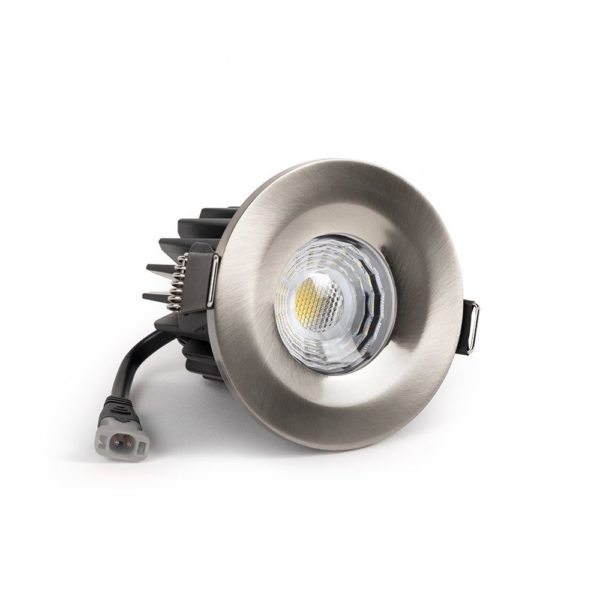 Link:
[Brushed Chrome CCT Fire Rated LED Dimmable 10W IP65 Downlight]
You can have just one circuit that is left on to a bit of floor washing, a few little up lights, maybe some little lights going up on the treads of the stairs, and then it doesn't make it all so unwelcoming if you just want to nip to the loo or something, there's some light on.
https://www.pinterest.co.uk/pin/514043744966174513/
And then I'm thinking also about when one partners gone to bed or the other one's going to arrive late at night you can just leave something on as a greeting, that sort of thing I mean I know that we haven't discussed hallway lighting but it is that journey, I'm always thinking of the journey through." Thank you so much Claire for all your expert lighting design advice, they were most illuminating! After implementing these easy tips to your hallways, they're sure to be the bright and welcoming space that makes the wonderful feeling of coming home even more special.